How McDonald's Plans to Use Dynamic Yield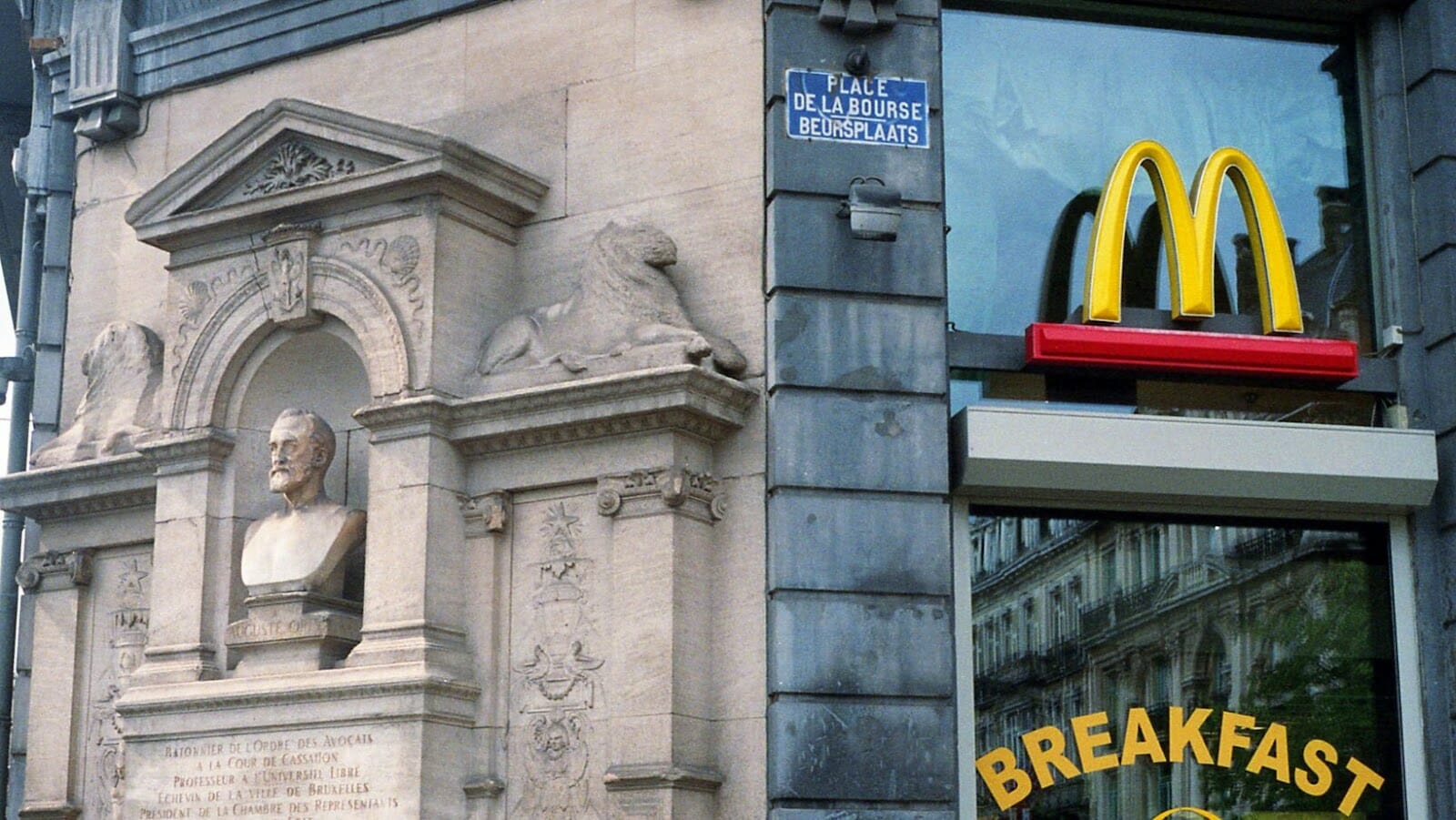 McDonald's recently announced its $300 million investment in Dynamic Yield, an Israeli startup specialising in personalization technology. This move is part of McDonald's strategic plan to leverage advanced technologies to improve the customer experience and drive sales.
Through this investment, McDonald's intends to improve their customer experience using Dynamic Yield's personalization capabilities. This article will explore how McDonald's plans to use Dynamic Yield.
Overview of McDonald's $300M Investment in Dynamic Yield
McDonald's announced a strategic partnership with Dynamic Yield Ltd., an artificial intelligence company, to improve the customer experience across its digital ordering channels. The fast-food giant made a $300 million investment for this purpose. Through this partnership, McDonald's plans to implement state-of-the-art technology, such as a personalized menu in drive-thrus and order recommendations that dynamically adapt to customers in real time.
McDonald's is not the only food chain that is investing heavily in digital platforms. Many national chains are utilising proprietary software and investments in third party vendors to focus on digital ordering. In addition, restaurant chains have found that digital orders often result in larger average order size than traditional walk-in orders do, making them more profitable. McDonald's has recognized this potential through its investment in Dynamic Yield and hopes it will directly increase profits through increased customer satisfaction and higher average order sizes.
Dynamic Yield's advanced algorithms track forms of data such as historical sales trends and weather conditions which can be used to customise menu screens for customers depending on the time of day, weather outside or what menu items customers seem most interested in via previous visits. This benefits various consumers ranging from efficiency (time needed to complete an order) to personalization (menu item recommendations). Expansion around the globe can be expected from both Dynamic Yield and McDonald's after their union as global opportunities continue to surface for both parties.
Benefits of Dynamic Yield
McDonald's recently invested $300 million in the startup Dynamic Yield, a digital marketing automation platform. With this technology, McDonald's can improve the customer experience with personalization and AI capabilities.
In this article, we will explore Dynamic Yield's advantages and how McDonald's plans to use it.
Improved Personalization and Targeting
Dynamic Yield's technology has the potential to greatly improve the customer experience at McDonald's by offering customised menu recommendations and highly targeted promotions. The AI-powered platform can analyse user behaviour, geographic location, weather, time of day and product availability to determine the most relevant offers for each customer. This automated personalization is expected to help maximise conversions, increase order value, improve customer satisfaction, and boost customer engagement.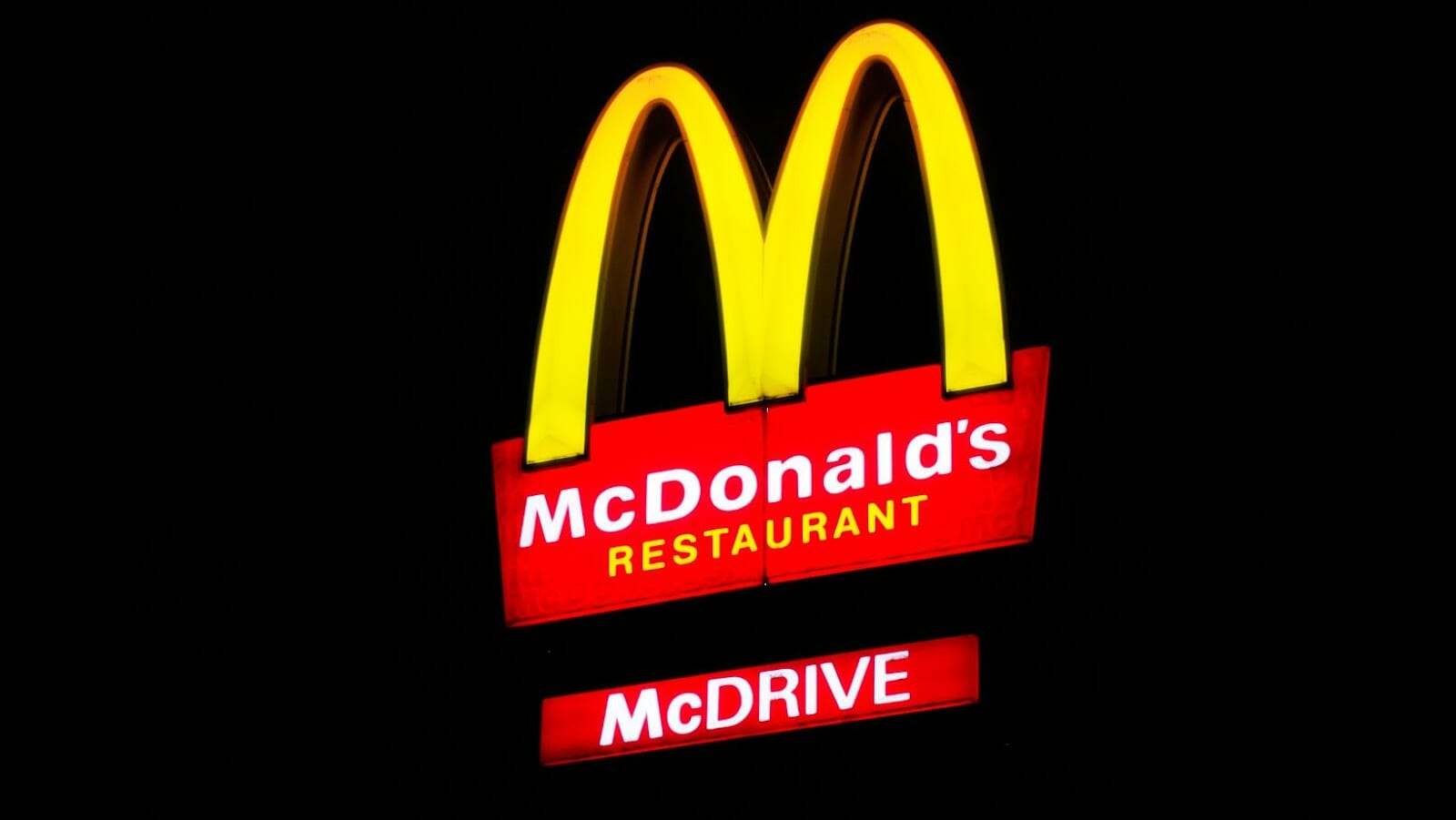 Dynamic Yield also offers extensive segmentation capabilities that enable McDonald's to target different types of customers or groups with tailored messaging. This can be particularly effective in driving loyalty through initiatives like reward programs or special product discounts specifically tailored to a specific group. In addition, Dynamic Yield's advanced analytics tools will provide valuable insights into how different audiences engage with the brand in order to deliver more personalised experiences in the future.
Increased Conversion Rates
Dynamic Yield is a personalization technology and machine learning platform that enables marketers, product managers, and merchandisers to deliver personalised experiences at scale. McDonald's plans to use Dynamic Yield to customise its digital drive-thru menu boards based on customers' observed behaviours, weather conditions, current restaurant traffic, and time of day. This way, McDonald's can effectively prioritise items more likely to be ordered to increase conversion rates.
The dynamic menu solution is designed to cater to customer preferences by analysing customer data such as the time of day and outside temperature. These data points are combined with customer order history and preferences to create dynamic menus with the most frequently ordered items appearing towards the front. This boosts the chances that customers will notice an item they want to purchase and complete a transaction faster.
McDonald's plans on testing several other use cases within its loyalty program, where customers will be offered personalised promotions based on their previous orders or preferences. This can potentially help increase revenue and motivate repeat purchases from loyal customers. Dynamic Yield's robust platform also offers advanced A/B testing capabilities that enable product teams to optimise performance by running experiments for different promotional campaigns or versions of menus. By using these tests, McDonald's can quickly understand what kind of content is performing best for each customer segment in real-time.
Improved Customer Experience
The introduction of Dynamic Yield technology to McDonald's drive-through menus is meant to improve customer experience by providing individualised experiences that are tailored to customers' needs. This new technology will enable the restaurant chain to make more informed decisions based on customers' preferences, current wait times, available menu items and weather conditions to give them the most ideal experience possible.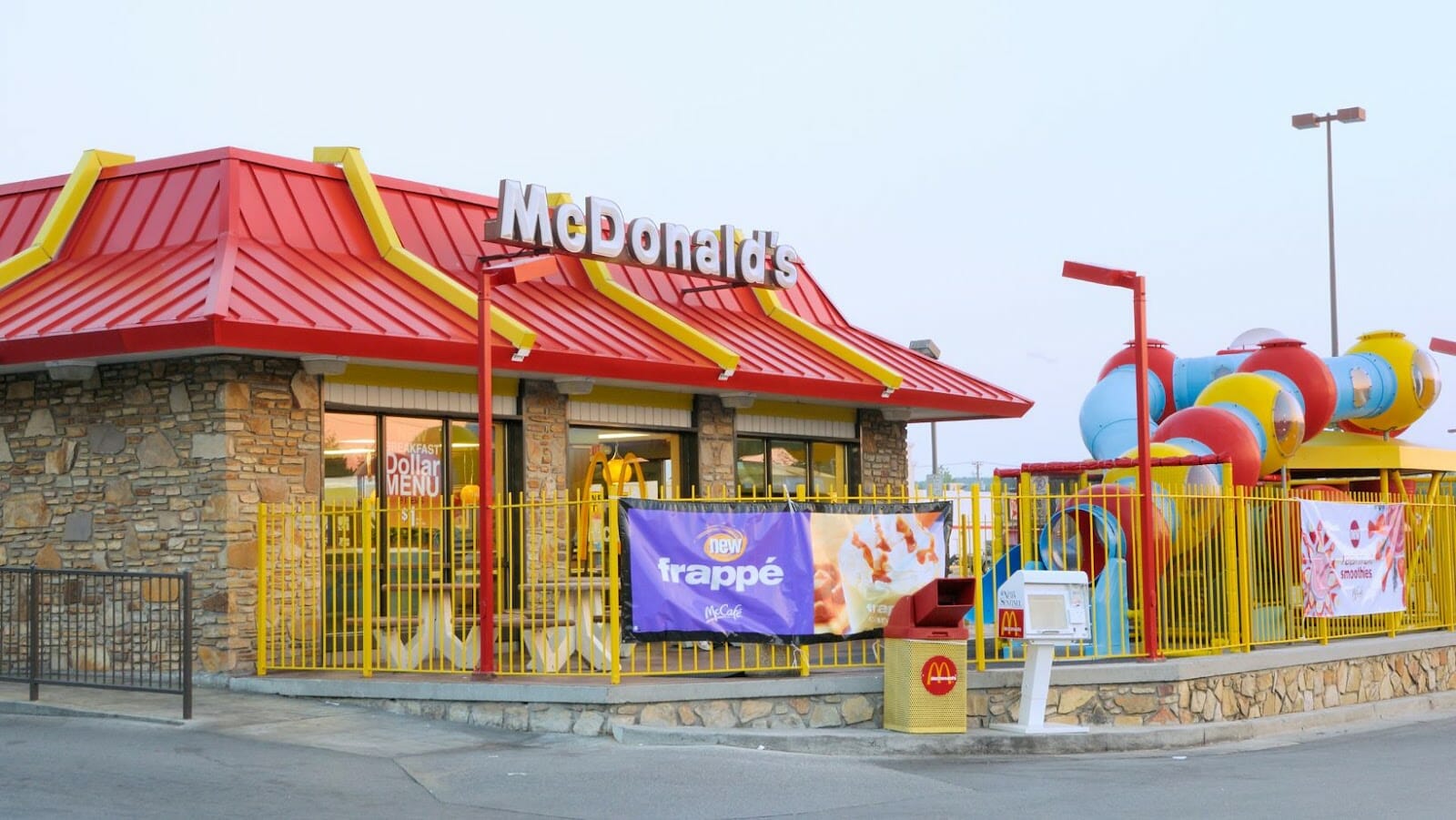 Dynamic Yield will even allow McDonald's customers to view store-specific nutritional information when they order food online, which was previously unavailable. Other potential benefits of Dynamic Yield include improved customer service interaction, efficient menu updates for seasonality and location-based specials, order optimization for quicker throughput in drive-through lanes and suggestions for "combo bundles" that could encourage sharing a larger meal or buying more than one item.
By empowering McDonald's management with the data gathered from this system, the company can better control its operations and improve its overall customer experience.
McDonald's Spends $300M on Startup Dynamic Yield
McDonald's recently spent $300M to acquire Dynamic Yield, an AI startup. This decision is part of their plan to use Dynamic Yield to create personalised menu suggestions and digital marketing tactics. The technology will also be used to optimise product displays and drive up-selling and cross-selling.
Let's dive into their plans for Dynamic Yield and how it could revolutionise the customer experience.
Implementing Dynamic Yield in Drive-Thru Operations
In 2019 McDonald's announced a partnership with Dynamic Yield, which provides machine learning optimization technology. This artificial intelligence system is designed to improve customer experience and drive sales by using customer-level data such as weather, traffic, and time of day to adjust its menu displays on digital kiosks and drive-thru monitors.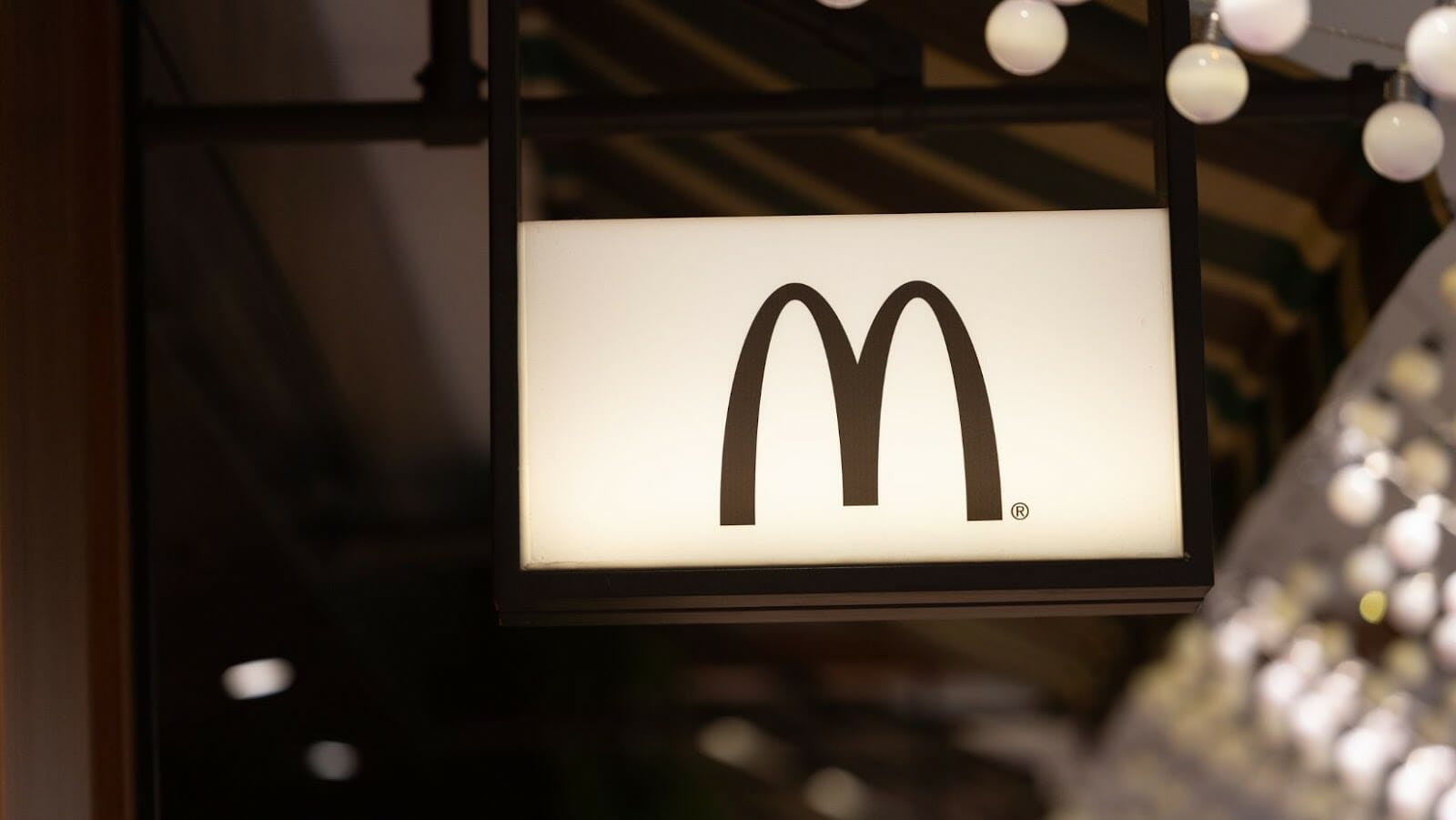 McDonald's announced plans for implementing Dynamic Yield in its drive-thru operations. According to the company's chief digital officer Atif Rafiq, the technology's "artificial intelligence personalization capabilities will help our customers have the best possible customer experience while delivering more relevant suggestions based on their order."
Dynamic Yield gives McDonald's operators real time insights into customer behaviour in order to better customise offerings and increase responsiveness. McDonald's operators can now provide tailored menu recommendations based on a variety of factors including individual preferences, demand, weather conditions, current restaurant traffic and inventory levels. For example, if it starts raining at a store location while there are still customers in the drive-thru lane, that store can recommend an umbrella from the retail stores in their market or list hot coffee drinks as specials for colder weather days.
McDonald's has also started testing meal bundles on their kiosks to reduce order times during peak hours, especially during lunchtime rush hour or dinner when lines tend to be longer. The Dynamic Yield technology integrated into their operations will be key for increasing speed of service and boosting overall sales. Through this partnership with Dynamic Yield, McDonald's hopes to take customer experience at all store types (dine-in, carryout /drive thru) to new heights and enhance efficiency across restaurant operations even further.
Leveraging Dynamic Yield for Digital Marketing
Given the rapid growth of digital marketing, McDonald's aims to use Dynamic Yield's personalization engine to create targeted ads that match the customers' interest for each location. For instance, a customer entering a restaurant near sunset may be greeted with an McDonald's signature chicken sandwich ad. Likewise, those closer to rush hour may get a special deal on burgers. McDonald's believes this type of targeted content will generate more client interaction, drive higher profits and greater purchase rates in their stores.
Dynamic Yield also allows McDonald's to deliver customised experiences based on several cues such as localised weather conditions and news reports. Additionally, it allows them to launch campaigns quickly without spending excessively on expensive ad campaigns. This technological integration frees up some of their resources enabling the team at McDonald's to focus on other sales-related operations while still providing great service with meaningful products tailored towards each customer segment and geographic area.
In short, Dynamic Yield empowers marketers at McDonald's to offer personalised menus and product offers designed specifically with one customer in mind – thereby resulting in an overall better dining experience which can translate into long-term loyalty and profitability for the brand.
Utilising Dynamic Yield for Menu Optimization
McDonald's announced in March 2019 their plans to utilise Dynamic Yield as an AI-driven personalization technology provider. Dynamic Yield is an experience optimization platform that uses machine learning algorithms to increase customer satisfaction, average order value, and overall restaurant revenues.
Through dynamic menus, McDonald's can deliver customised recommendations based on time of day, weather, current restaurant traffic, individual customer preference and past ordering behaviour. As a result, the menu display for customers will be tailored in real-time and will dynamically adjust with seasonal or regional items of like menus across regions – meaning that customers won't need to scroll a long list of items but might see their usual choice as soon as they enter the store.
Using data collected from customers who have already placed orders online or through mobile devices and from McDonald's loyalty program, McDonald's can create detailed profiles for each customer to enhance menu personalization for each person. For example, based on age group or preferences given by loyalty members such as food allergies or nutrition concerns – menus can be moment-by-moment tailored to match dynamic needs at time of order.
About Author