The Novo Neobank: What Is It And How Does It Work?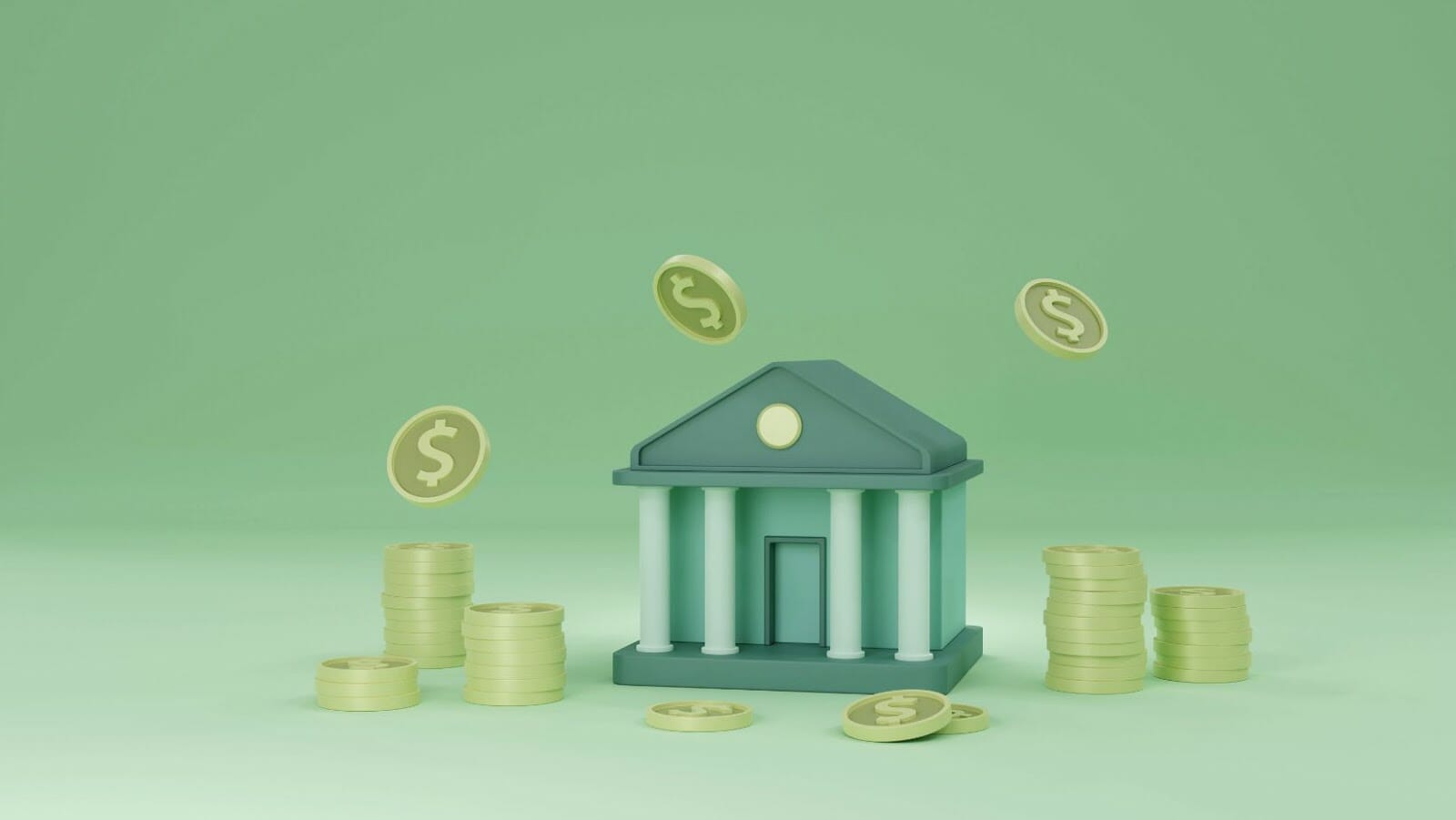 Novo is a new neobank specifically designed for small and medium-sized businesses. It is the first of its kind and has recently raised $90M at a $700M valuation.
This article will provide an overview of a neobank, its work, and the Novo neobank. Read on to learn more about the Novo neobank and its innovative features.
What is a neobank?
Neobanks are digital-only banks, often designed to offer services tailored to the needs of a particular demographic such as entrepreneurs and small business owners, that provide banking services without the need for physical locations or staff. Neobanks are built on mobile applications, web-based platforms and cloud-based technology, allowing them to provide users with their dedicated bank accounts that come with all the features of traditional banking, including savings, spending and credit facilities.
Neobanks have several key benefits; they allow users to make payments and transfers from anywhere at any time using their mobile device; they offer customers easy access to financial information through intuitive dashboards; and they can often provide personalized advice based on user goals. Alongside these features come various security protection levels, usually higher than that available on traditional banking products. This makes them an attractive option for customers looking for a convenient yet secure approach to their finances.
What is Novo?
Novo is a neobank targeting small and medium-sized businesses (SMBs), providing an alternative to traditional banking services. Founded in 2017, Novo has reached a $700M valuation after raising its latest funding round of $90M. Using the technology-driven platform, businesses can save money on fees, access specialist advice and manage their finances most effectively.
Novo enables businesses to better manage their treasury services with features such as cash flow time-stamping, automated invoicing, payment reconciliation and bulk payment tools. It also provides customer relationship management tools (CRMs) to help business owners track customer purchases and interactions over time. In addition, through its secure banking platform, businesses can securely store funds eliminating the risk of third party interference while providing insights into real-time financial changes.
What sets Novo apart is its AI-driven analytics, which provides instant alerts and marketing automation capabilities that can be used for promotions or coupon runs for special offers. This allows SMB owners to gain more control over not only their finances but their customer relationship management efforts as well.
Novo's Features and Benefits
Novo is a neobank specifically designed to meet the needs of SMBs and startups. It allows users to easily open bank accounts, manage credit cards, and transfer money. It also offers powerful features such as daily limits, detailed analytics and security, and powerful APIs for developers.
In this article, we'll look at some of the features and benefits of Novo that make it stand out from other neobanks.
Business banking services
Novo provides businesses all the traditional banking services they need to run their operations. Our business banking services include a virtual savings account, checking accounts, and merchant services that you can use to make and accept payments.
With Novo, you'll enjoy features such as:
The ability to store both cash and cryptocurrencies on the same app
Transfer funds in multiple currencies
Receive real-time notifications whenever a payment is processed
Simple integration with accounting software such as QuickBooks, Xero, and Sage for easy reconciliation.
Advice from financial experts to help you save costs, optimize your financial strategy, and reach your financial goals faster.
No more stress from slow paycheck processing – take advantage of our instant payment service for quick payouts.
Open multiple accounts with zero foreign transfer fees or conversion costs
Access an easy invoicing system that helps better deal with manual handling of payments, credit control, taxation rules (VAT/GST) complexities.
Business analytics and insights
Novo's business analytics and insights are designed to empower entrepreneurs and small business owners with the data, knowledge, and tools they need to succeed. In addition, the neobank offers several powerful features for small business owners that can help simplify accounting tasks and give them greater insight into their financial performance.
For instance, Novo allows you to handle invoices online from multiple accounts, including secure online payments through debit/credit cards or ACH transfers. Plus, invoice tracking provides an easy way to keep tabs on who has paid or not yet paid their invoice. The data collected from these transactions is then presented in a clear visual dashboard that's easy to read and understand. This helps users easily identify trends and spot potential problems early on. With its analytics features, Novo provides granular insights into top-selling merchandise and customer lifetime value (LTV) metrics–a great tool for understanding your customers' loyalty.
The neobank also provides integrated budgeting tools designed to help businesses set and track financial goals to better manage expenses in the long term. In addition, spending scorecards provide another level of insight into how effectively businesses manage cash flow over time, helping inform decisions around areas like budgeting additional staff or marketing spending for upcoming campaigns.
Finally, Novo's intuitive reporting capabilities generate standard reports like balance sheets so you don't have to manually pull together those numbers at the end of the month or quarter, saving lots of valuable time!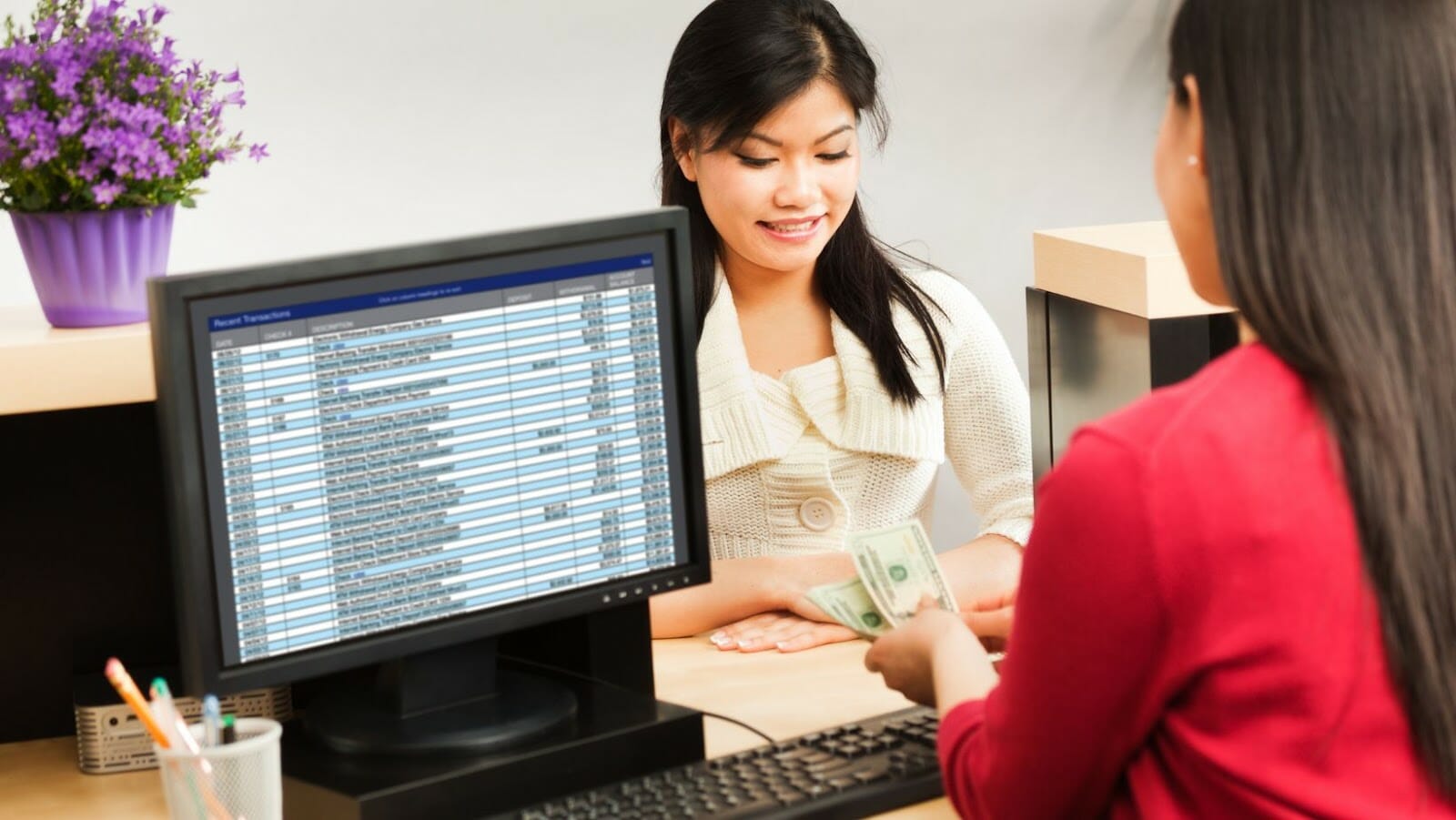 Automated bookkeeping
Novo is an SMB "neobank" offering automated bookkeeping and advanced financial services for small businesses. With Novo, users can easily monitor and manage their business' financial health by tracking sales, expenses, taxes, payroll, and more from anywhere.
The neobank stores and secures the user's finances in one place, ensuring all transactions are aligned with federal regulations and compliance. Plus, it provides up-to-date reports and insights gleaned from real-time data streams. This helps users make smart decisions about their business finances and optimize internal processes to be accurate within budget limits.
Thanks to Novo's automated bookkeeping feature, businesses can save time by recording transactions with a few clicks. Key financial activities like invoicing customers or sending vendor payments can be done quickly and safely with the help of this powerful automation tool. Moreover, users don't need prior accounting skills or knowledge because they access intuitive tools like expense categorization, which helps them understand how each penny was spent without hassle.
Novo, the SMB neobank, nabs $90M at a $700M valuation
Novo, the SMB Neobank, has recently raised $90 million at a $700 million valuation. This investment round featured funding from high-profile investors such as Sapphire Ventures, 8VC, and Tiger Global.
With its latest funding, Novo has become one of Europe's most valuable private fintech companies. Let's take a closer look at Novo's funding and valuation.
Novo's recent $90M Series B funding round
On May 14th, 2020, Novo, a US-based neobank focusing on helping small businesses with their banking needs, announced that it had completed a Series B funding round worth $90 million. The round was led by Coatue Management and Oak HC/FT Partners and included participation from existing investors General Catalyst, Tiger Global Management and Blossom Capital. After the funding round concluded in early May 2020, Novo is now valued at $700 million.
The latest injection of capital will be used to help expand the services offered by Novo for business owners or entrepreneurs looking for an affordable banking solution. For example, it will provide funds to expand the team and develop new products targeted specifically at small businesses. In particular, the money will be used to enhance its payment platform which provides full-spectrum access for customers so that they can securely process their payments efficiently. This should enable small businesses to manage their finances more effectively and provide greater insight into how cash flow moves through their accounts over time.
By raising this extra capital and being valued at $700 million, Novo is continuing its mission of meeting the complex financial needs of existing and potential customers in a secure environment while offering affordable banking options.
Novo's current $700M valuation
Novo, the SMB neobank (or "small-to-medium business neobank"), recently closed a huge funding round worth $90 million, which valued the company at an impressive $700 million! This figure is more than double what analysts estimated the company's worth to be less than a year ago.
Novo was founded in 2020 to make banking easier for small-to-medium businesses in emerging markets. Since then, Novo has risen almost eight times that amount and continues growing rapidly. The latest funding round saw investments from several strategic investors such as Kleiner Perkins, Initialized Capital, and Canvas Ventures.
The news of Novo's increased valuation has sparked optimism for the future of SMB banking as entrepreneurs turn away from traditional banking services and instead opt for modern digital banking solutions with lower fees and enhanced customer service experiences. With their new funds, Novo will be able to expand into more markets, acquire customers more quickly and make more efficient use of their resources. This can only mean good things for small businesses needing financial support!
How to Get Started with Novo
If you want to switch to a modern, tech-driven digital-first banking solution, then Novo is the perfect choice.
With Novo, you can access various features, such as instant deposits, easy transfers, intuitive budgeting tools, and much more.
We'll walk you through the steps of starting with Novo, so you can get the most out of your banking experience.
Sign up for Novo
Getting started with Novo is easy and requires just a few steps. You must first download the mobile app from the App Store or Google Play store to get started. Once the application is downloaded, you can open it to set up your account.
You will then be asked to create a username and password for your account. These must be strong and secure so no one can access your bank information. After creating the account, you will enter some basic personal information such as your name and address.
Once this step has been completed, you can add funds to your Novo account via a linked bank account or credit/debit card. You can also set up direct deposit if necessary to access any funds from an employer quickly and securely. Finally, you can use Novo's mobile app or web portal to check your balance or make simple transactions such as money transfers or payments for bills or subscriptions.
Connect your existing business accounts
One of the first steps for starting with Novo is connecting your existing business bank accounts. Once you have linked all relevant existing accounts, such as your business checking and credit card accounts, Novo can provide a centralized platform for managing all of them in one place.
To get started, log into your Novo account, go to the Accounts tab, and add your business banking accounts by entering your credentials from each institution. You may also need to set up a confirmation process with the institutions to verify that the accounts are yours.
You can view account balances and transactions across all banks in one place by linking up these separate accounts. Once integrated, you can easily monitor spending activity and keep track of cash flow more accurately and efficiently than ever! Furthermore, this helps establish a single source-of-truth for yourself or any stakeholders associated with the business that require visibility on financial activities.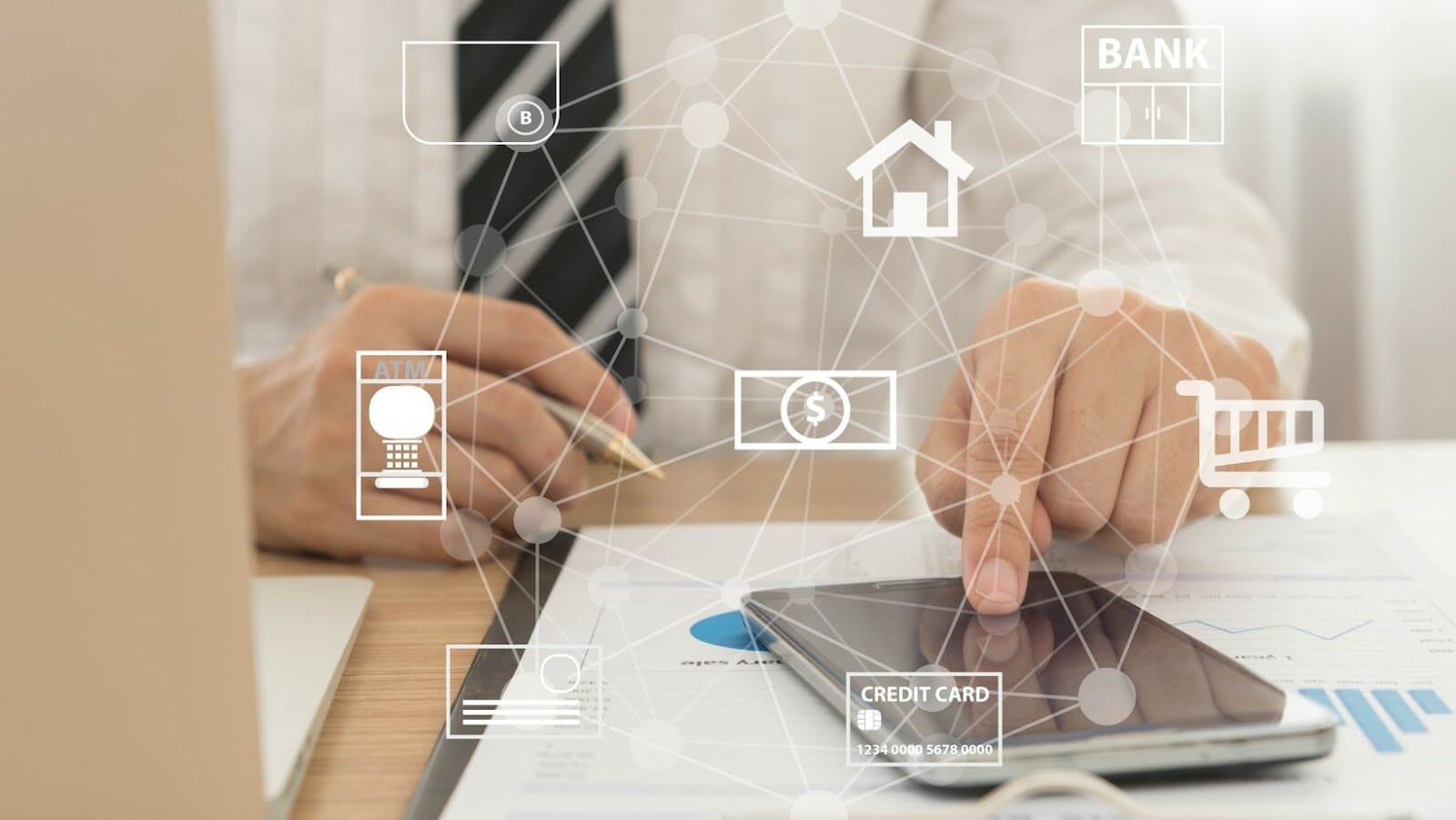 Enjoy the benefits of Novo's services
Novo is a revolutionary neobank designed with small and medium businesses (SMBs) in mind. It makes it easier than ever to manage your finances using a streamlined solution that saves time and money. With Novo, you can simplify the day-to-day operations of your business by automating processes, optimizing cash flow, reducing costs, and taking advantage of data insights.
Novo provides an intuitive dashboard that allows you to easily manage your accounts, make payments, open new accounts, transfer funds between them, and keep track of activities across multiple currencies and countries. You can also use Novo's integrated D&B credit monitoring feature to easily monitor changes in a company's credit profile.
In addition to the core banking features offered by Novo, customers can also take advantage of several bonuses such as better foreign exchange rates due to its direct relationship with international banks; special deals on accounting services; automated expense tracking; commercial card integration; contactless payments; global access for multiple countries/currencies; fraud prevention and dispute resolution capabilities™ . With such an expansive suite of services offered by Novo leveraging state-of-the art technology it's become one of the most competitive players in the SMB banking market.
Conclusion
Novo is a cloud-based neobank designed for small and medium businesses (SMBs) and funded by leading venture capitalists. Novo's unique features make it easier for these businesses to manage their finances, including automated transaction categorization, real-time insights, debit and credit cards linked to multiple accounts, expense management tools, payroll and payments processing, free multi-user banking, bookkeeping integrations, invoicing and more.
Novo promises businesses more control over their finances with its built-in analytics and reporting features that track spending in real-time. This allows them to see where their cash is going and create various budget plans for future spending. Additionally, Novo's powerful platform integrates with popular accounting platforms such as Xero, Quickbooks Online and Wave Accounting to offer bookkeeping functionality within the neobank itself.
Novo also provides free online debit card management with its 1% cashback rewards program and access to FDIC insured deposit accounts at many top U.S banks. This makes it easy for SMBs who want better financial control and comprehensive banking solutions under one roof. With $90 million in funding at a $700 million valuation market cap achieved recently, Novo has shown potential to scale up further with more advanced product updates in the coming months!
tags = Novo, the SMB neobank, nabs $90M, $700M valuation, Miami-based startup, miamibased novo 90m 700mlundentechcrunch, Brex, Rho, Juni, Michel Rangel,
About Author