An Expert Guide to Designing a Layout for a Small Kitchen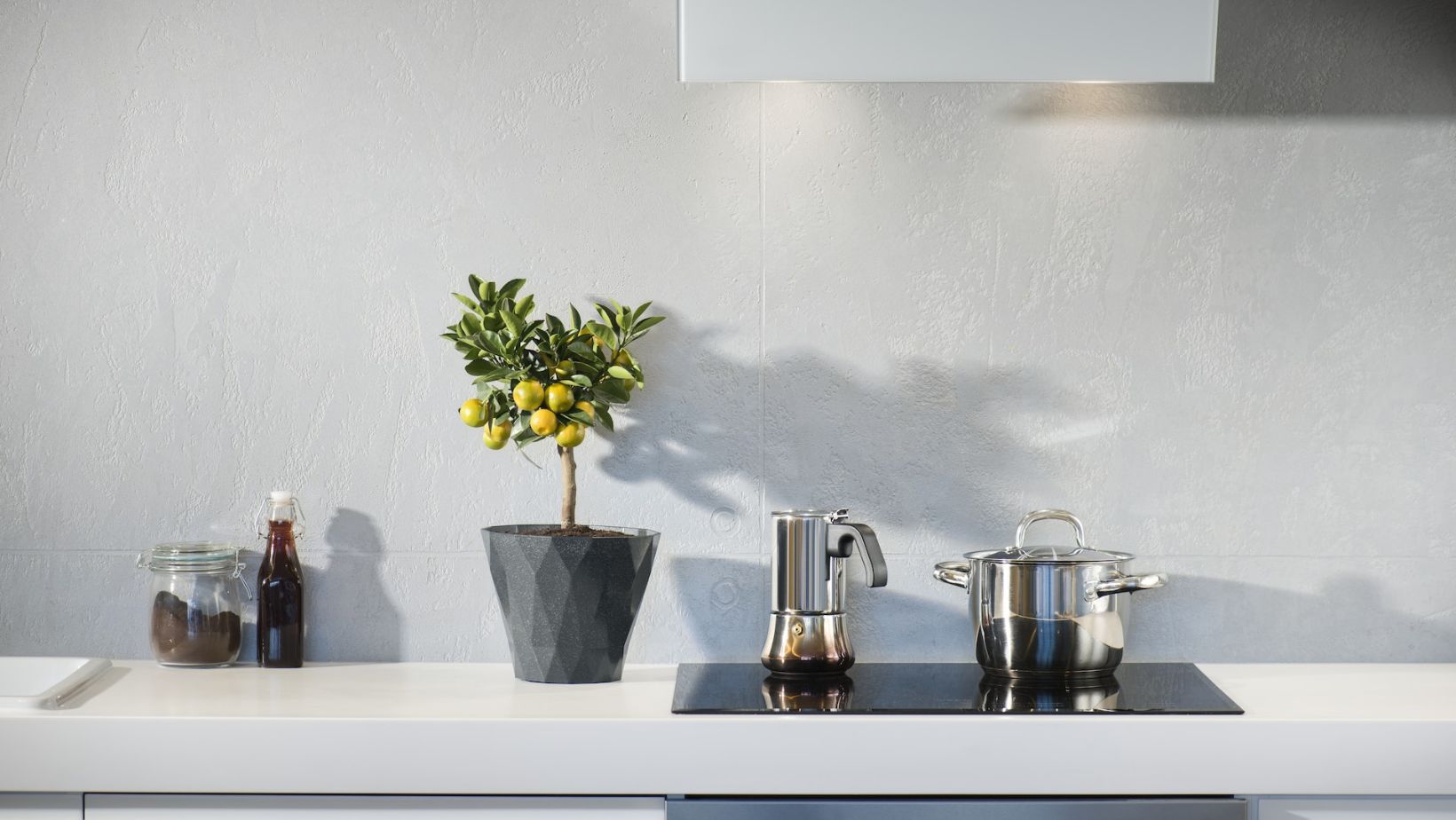 You're not an interior designer, so the question of how to plan a layout for a small kitchen can seem overwhelming. The kitchen is the room where you spend most of your day, so it must include an area where to prepare and cook food for your family, all the necessary appliances, and plenty of storage. And it should feel welcoming and tidy, so there's no room for cluttered things.
If you're looking online, you'll notice that the number of layout ideas for small kitchens is limited. However, you must make the most out of your space and ensure that it integrates the essential kitchen supplies and accommodates your entire family.
This guide will serve you during the process of planning the kitchen layout and provide you with the necessary recommendations so you can create a functional space without sacrificing style.
Decide What Floor Layout You Prefer
Before ordering kitchen furniture or any appliances, decide what the room's floor plan will be. Make sure that you work with the space you have, and don't try to fight against it because you might like how a particular model of the kitchen looks on Pinterest, but it doesn't necessarily mean that it'll suit your house. However, if you start designing the kitchen by scratch, you can remove a wall to make more room. Supposing you cannot change the kitchen's structure, make sure you work with its existing shape. And remember that tearing down walls could come with additional costs in case pipes or wires run through them.
What Is the Perfect Layout for a Small Kitchen?
You can transform even a small and narrow room into a welcoming kitchen if you pick the right layout. Here is a list of the most popular small kitchen layouts.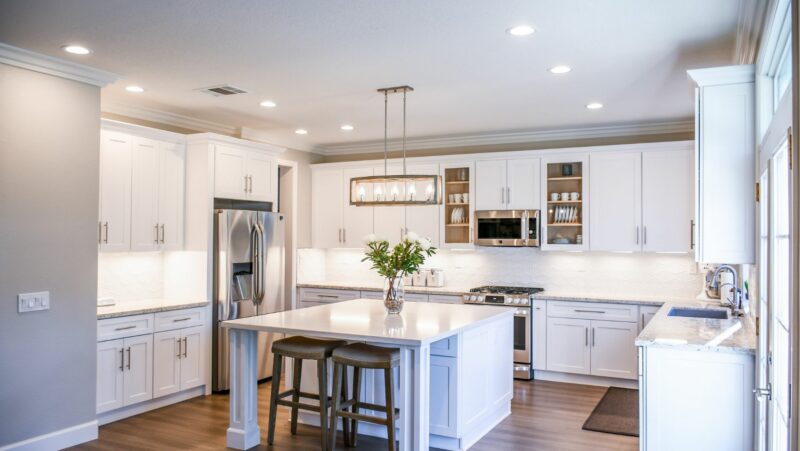 Single-wall kitchen – if you opt for this layout, you align all storage solutions, appliances, and workspace along a single wall and keep the rest of the room free. However, keep in mind that it's not the best choice if you have to cook heavily for a large family because there's limited workspace.
L-shaped kitchens – for extra workspace, you can go with an L-shaped design that uses two walls or a wall and a corner of the other. You can also opt for a U-shaped layout that allows you to create a work triangle between the sink, stove, and refrigerator. This design requires installing furniture on two joining walls to create a flow.
Galley kitchen – this layout is ideal for a narrow room because it allows you to install the appliances and counter on opposing walls. It's also an efficient design in terms of workspace and storage. You can look on Pinterest to find more inspiration on how to create a galley kitchen.
Island kitchen – Regardless of how many walls you want to furnish, you should install an island if your kitchen allows it. Island kitchens are popular for open-floor spaces.
Maximize the Natural Light
Let's say that you decided upon the layout; now you can go on and use some tricks to create the impression your kitchen is more spacious than it really is. Narrow spaces are known for feeling pokey and dark, so you should look for ways to welcome more natural light. If possible, you can adjust the window space; you can create a floor-to-ceiling window and witness how it does wonders for the sense of space.
Besides natural light, the kitchen should also make great use of artificial solutions, so make sure to incorporate general, task, and accent lighting.
Install recessed ceiling lights for general lighting. Depending on how you plan the layout and the size of the room, you'll need two to three LED recessed lights.
Add under-cabinet task lighting to boost the workspace's efficiency.
Create a focal point above the galley or island kitchen with a pendant light.
Install Open Shelving
You might prefer closed cabinets to make the kitchen feel neat and tidy, but they might not be ideal for a small kitchen. Or better said, closed upper cabinets might not be the best solution for a narrow space because they'll make the room feel smaller. You can install open kitchen wall cabinets on the top and closed ones on the bottom to add visual depth.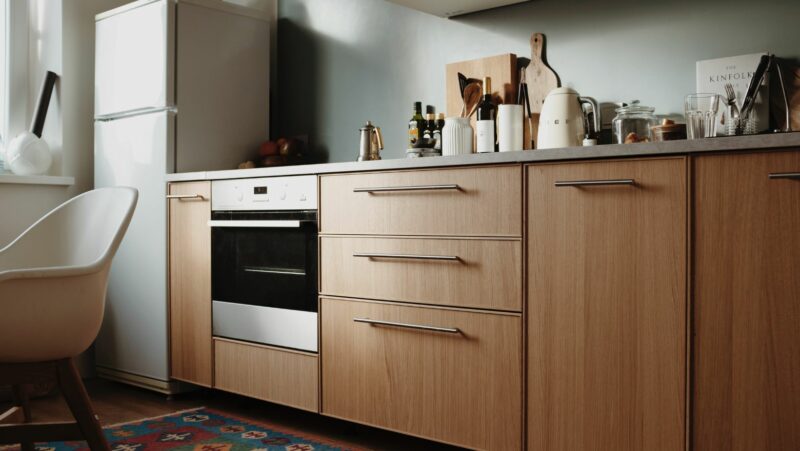 Suppose you have to work with a kitchen that features some architectural obstacles; you need to get creative with the cabinets you choose. However, if you have no idea how to use the space, consult with a team of professionals because they have experience with transforming small kitchens.
Be Picky With the Kitchen Accessories
Any new appliance you bring to the kitchen will take extra space, so purchase only the essentials. Before going on a shopping spree, approach designing the space as systematically as possible. Think about how much time you spend here, what kind of food you cook, and how many people it should accommodate. Here are some recommendations on how to choose kitchen appliances when you have to work in a small space.
– Bring in the non-negotiable appliances: sink, cooker, fridge
– Evaluate your cooking needs and be realistic about what appliances the kitchen can accommodate and which ones should be left out
– Take away or cut from the shopping list any items you don't use frequently
– Think twice before bringing in a dishwasher. You might not even need one if you don't have a large family.
– Search for a slim fridge
The secret to creating a functional kitchen with all the necessary appliances is to look for multi-purpose devices.
What Is the Ideal Kitchen Layout for a Small Room?
The ideal layout depends on your needs and the particular features of the room. The main factors that impact the design choice are immovable architectural elements like structural beams, doors, windows, and chimney breasts.
About Author