How BukuWarung Is Changing The Game For Micro-Businesses In Indonesia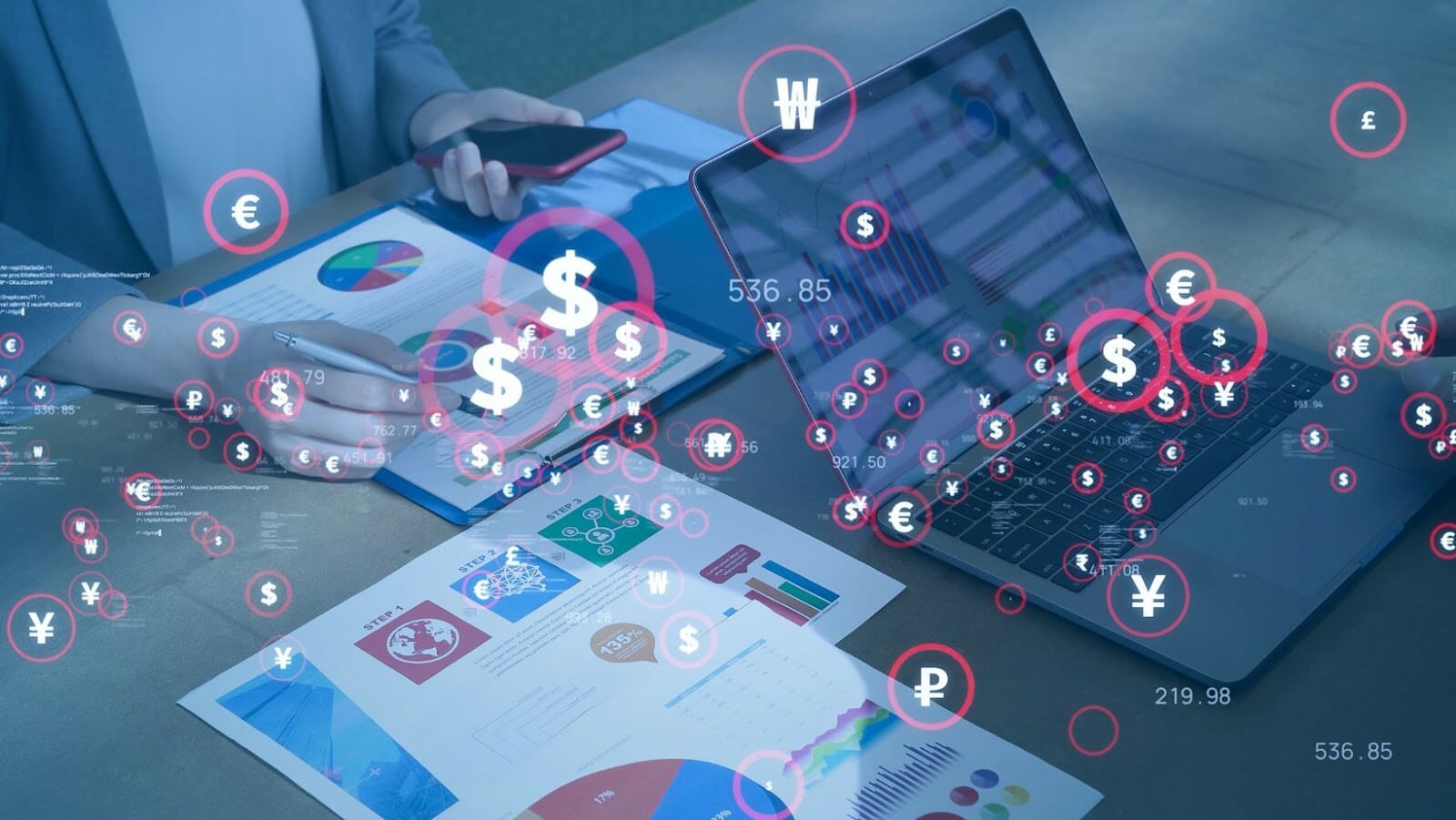 As the largest digital platform for 60M micro-businesses in Indonesia, BukuWarung is revolutionizing how startups and small businesses manage their finances.
BukuWarung is an accounting and payments app that simplifies the process of tracking sales, payments, and expenses for small businesses. In addition, it provides streamlined access to various financial services and features that help businesses save time, streamline operations, and improve financial visibility.
This article will explore how BukuWarung is changing the game for micro-businesses in Indonesia.
Overview of BukuWarung
BukuWarung is a revolutionary accounting & payments app that serves over 60 million small and micro businesses across Indonesia, transforming how they manage their finances and day-to-day operations. It is developed for ease of use making it possible for anyone without a background in finance to understand their financial health and make smarter decisions with their capital. An intuitive dashboard gives business owners an overview of their incomings, outgoings and total cash balances at any moment.
BukuWarung eases the complexities involved in daily bookkeeping with features like automated expense tracking, invoicing, payroll management, tax reports, and integrated payment solutions. An advanced mobile banking solution also allows users to open a savings account, top up or withdraw funds via ATMs and easily transfer money into other bank accounts where available.
By simplifying tedious processes such as balancing sheets and tracking of taxes, BukuWarung enables small businesses to focus more on running their businesses efficiently instead of spending valuable time managing their finances manually. Its comprehensive range of functionalities levels the playing field for millions of small business owners in Indonesia by allowing access to finance technologies that are usually available only for larger companies.
The user-friendly platform also ensures entrepreneurs can get back to work quickly, saving them time and money in the long run.
With its innovative product suite, economics-centered design language Bukuwarung stands out as an easy yet powerful accounting & payments app in Indonesia today, revolutionizing how micro-businesses operate around the country.
How BukuWarung is helping micro-businesses in Indonesia
BukuWarung is an accounting and payments app that helps micro-businesses in Indonesia. Developed by tech-savvy entrepreneurs, BukuWarung has been lauded as the ultimate solution for small business owners who need to keep track of their finances, manage payments and better understand their customer base.
With more than 60 million micro-businesses in Indonesia alone, BukuWarung provides a comprehensive suite of financial management tools designed specifically with these small business owners in mind. The app helps users keep track of sales, expenses and invoices, making it easier to generate detailed reports about their business operations that can be use for tax or other accounting needs.
The app also provides access to various payment options that allow users to accept money from any bank or digital wallet. This includes transfers from BRI (Rupiah Exchangeable Payment System) or Gopay (Indonesian Payment Network). It also allows customers to pay directly via card or cash at certain outlets like Alfamart and Indomaret using its 'QR Code' feature.
Moreover, BukuWarung integrates its services with leading social media platforms such Instagram and Facebook so that businesses can easily advertise their products online and attract more customers. This helps businesses tap into the vast potential of social media marketing – a valuable asset in today's digital landscape where brands actively compete for visibility across different mediums including digital channels like Google Ads and search engine optimization (SEO).
The combination of financial reporting capabilities, integrated payment options and smart marketing tools makes BukuWarung a game-changer for millions of micro-businesses in Indonesia struggling to survive amidst the worldwide pandemic. Its pioneering blockchain technology is helping small business owners keep up with industry trends while providing them with the tools they need to automate their operations, increase efficiency levels and boost profitability – all without increasing overhead costs.
Background
Founded in 2018, BukuWarung is an accounting and payments app revolutionizing how micro-businesses in Indonesia operate. It is helping to provide access to the financial services that are necessary for micro-businesses to grow.
By offering an easy-to-use mobile app and online platform, BukuWarung is making it easier for micro-business owners to keep track of their income and expenses, make payments and manage their finances.
Let's dive into the workings and features of BukuWarung and how it is changing the game for micro-businesses in Indonesia.
The micro-business landscape in Indonesia
Indonesia has the world's fourth largest population and a GDP of $4.4 trillion. In addition, Indonesia has an estimated 60 million micro-businesses, making it an ideal destination for entrepreneurs and startups.
These micro-businesses are formed by individuals or small teams who join forces to make a livelihood together. They range from street food hawkers to retail kiosks, convenience stores, to artisans and farmers – all trying to make ends meet, while offsetting the economic unbundling caused by automation and digitalization in some sectors of the economy.
Due to limited access to digital financial services, such as basic banking, lack of formal education, and distrust in technology and financial institutions, most of these micro-businesses still rely on traditional methods for their operations. This includes manual accounting and record-keeping processes and relying on informal platforms like cash payments or physical cheques instead of more secure payment options like bank transfers or debit/credit card payments.
These traditional methods often take up valuable time that small businesses cannot spare – leading to considerable opportunity costs compared to larger businesses. Luckily this is where BukuWarung comes in – empowering entrepreneurs' accountancy process with a range of innovative features such as stock management, billing system and powerful reporting dashboard that helps business owners easily manage their daily tasks effectively!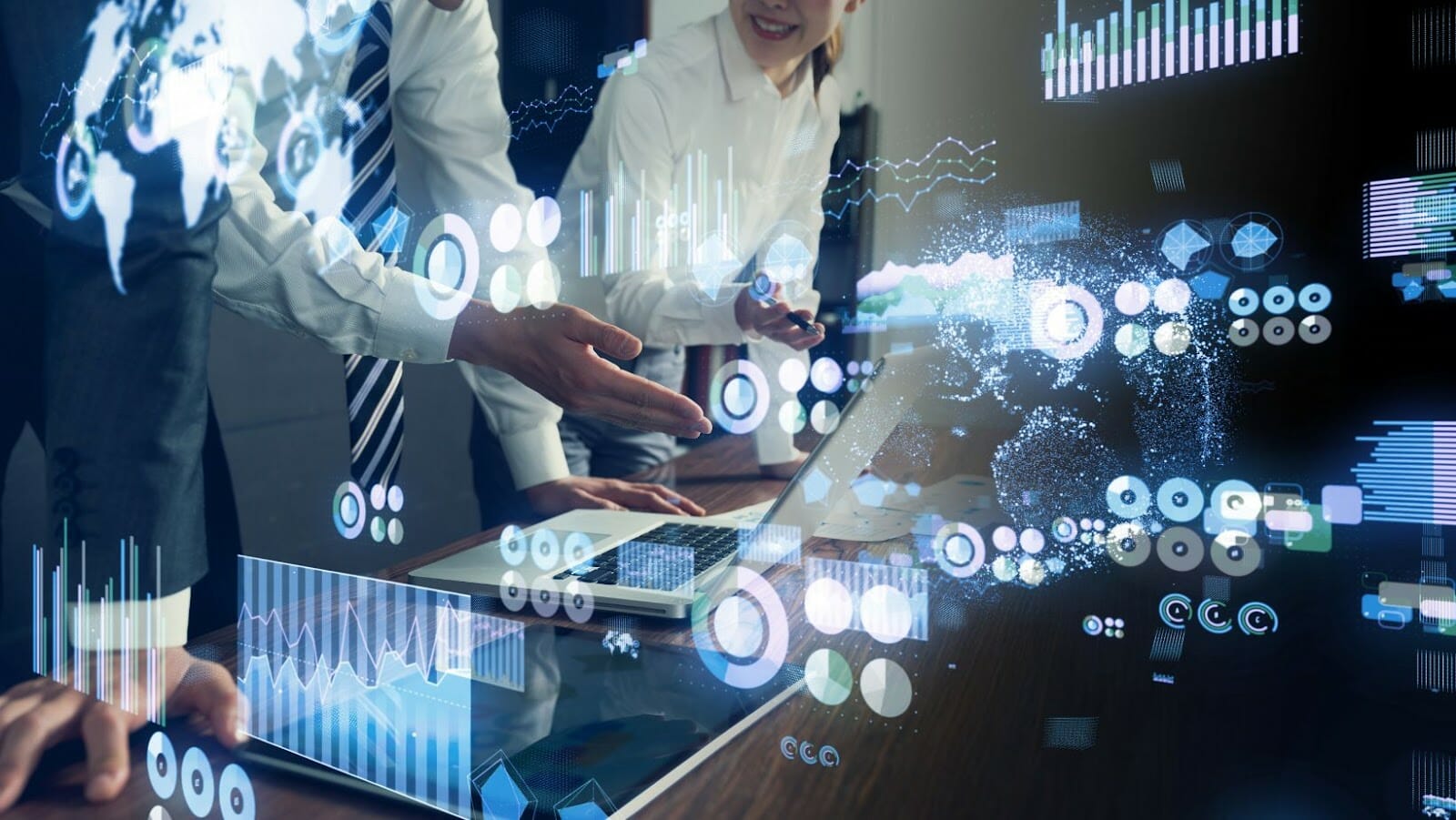 Challenges faced by micro-businesses
Small businesses in Indonesia face several unique challenges. Even though more than 60 million micro-businesses are in the country, many still lack access to basic tools for tracking their finances. As a result, owners are often unable to accurately monitor or understand where their income and expenditures are going, resulting in inconsistent cash flow and little insight into growth or profit potential. Additionally, cash payment practices throughout Indonesia means that it can be difficult to track or manage payments from customers.
BukuWarung is helping these business owners by providing a free accounting and payments app which allows these businesses to manage their finances with ease and accuracy. The app allows business owners to track sales, expenses, customer payments, and analyze their data with helpful insights on how their businesses are doing over time. Additionally, it enables customers to easily pay via bank transfer or credit/debit card thanks to its integration with major financial institutions such as OVO and BRI.
BukuWarung has made it much easier for micro-business owners in Indonesia to maintain accurate records while also keeping track of payments without having to rely on cumbersome cash payments methods—allowing them more peace of mind when running their operations more efficiently.
BukuWarung's Impact
BukuWarung is making waves in Indonesia by providing micro-businesses access to modern and innovative financial systems. This accounting and payment app was designed for small business owners to help them manage their business more efficiently and easily. It has greatly impacted the Indonesian market and has become the "go-to" app for many small business owners nationwide.
Let's explore the impact BukuWarung is having on the Indonesian economy.
Accounting and payments solutions for micro-businesses
BukuWarung, an accounting and payments app for more than 60 million micro-businesses in Indonesia, is helping to revolutionize the country by providing fast and efficient solutions to help them succeed. The app focuses on small business owners and startup entrepreneurs who lack access to traditional accounting software or cannot afford yearly software subscriptions.
By providing a user-friendly dashboard that allows users to track daily expenses, invoice customers, accept digital payments, view sales performance, manage cash flow and payrolls; the app provides an invaluable tool to help these businesses run their businesses more efficiently. In addition, BukuWarung also offers affordable invoicing options so users can create custom invoices tailored to their business needs at minimal cost.
BukuWarung's most valuable feature is its ability to provide customizable financial reports that can be used as part of a company's forecasting process or for decision-making. These reports give users an insight into their finances in real-time, allowing them to better understand their overall financial situation and trends that may affect different aspects of their businesses such as customer acquisition costs, inventory turnover rate or customer payment methods, among others.
Lastly, the BukuWarung platform enables micro-businesses owners to pay taxes online quickly and accurately eliminating long lines and paperwork associated with traditional banking methods. In addition, by digitizing service processes for regulatory compliance – including tax payments – the platform is centralizing government payment collections reducing fraud risks while improving the speed of payments collection from customers in the process.
Access to financial services
BukuWarung, an accounting and payments app on both phones and computers, is revolutionizing access to financial services for micro businesses in Indonesia. The platform has helped 60 million small merchants open their digital wallet, providing immediate access to easy online payments and accounting services that were previously unavailable.
By engaging with BukuWarung's reliable, efficient, low-cost digital wallet services, these entrepreneurs can now securely receive payments from customers and pay vendors/suppliers using the same account. The app has also given them a powerful tool for tracking expenses and income streams to better manage their businesses. Other features available on the app include calculators for calculating wages & taxes and tracking staff attendance reports.
In addition to providing convenient access to financial services for the small business owners of Indonesia, BukuWarung is actively assisting them in launching their businesses onto a path towards success by providing tools such as integrated data insights which can be used to make informed decisions about budgeting & marketing strategies. All through this platform and its simple yet robust design, millions of micro-businesses in Indonesia are experiencing newfound commercial opportunities they could not access due to lack of capital or resources before signing up with Buku Warung.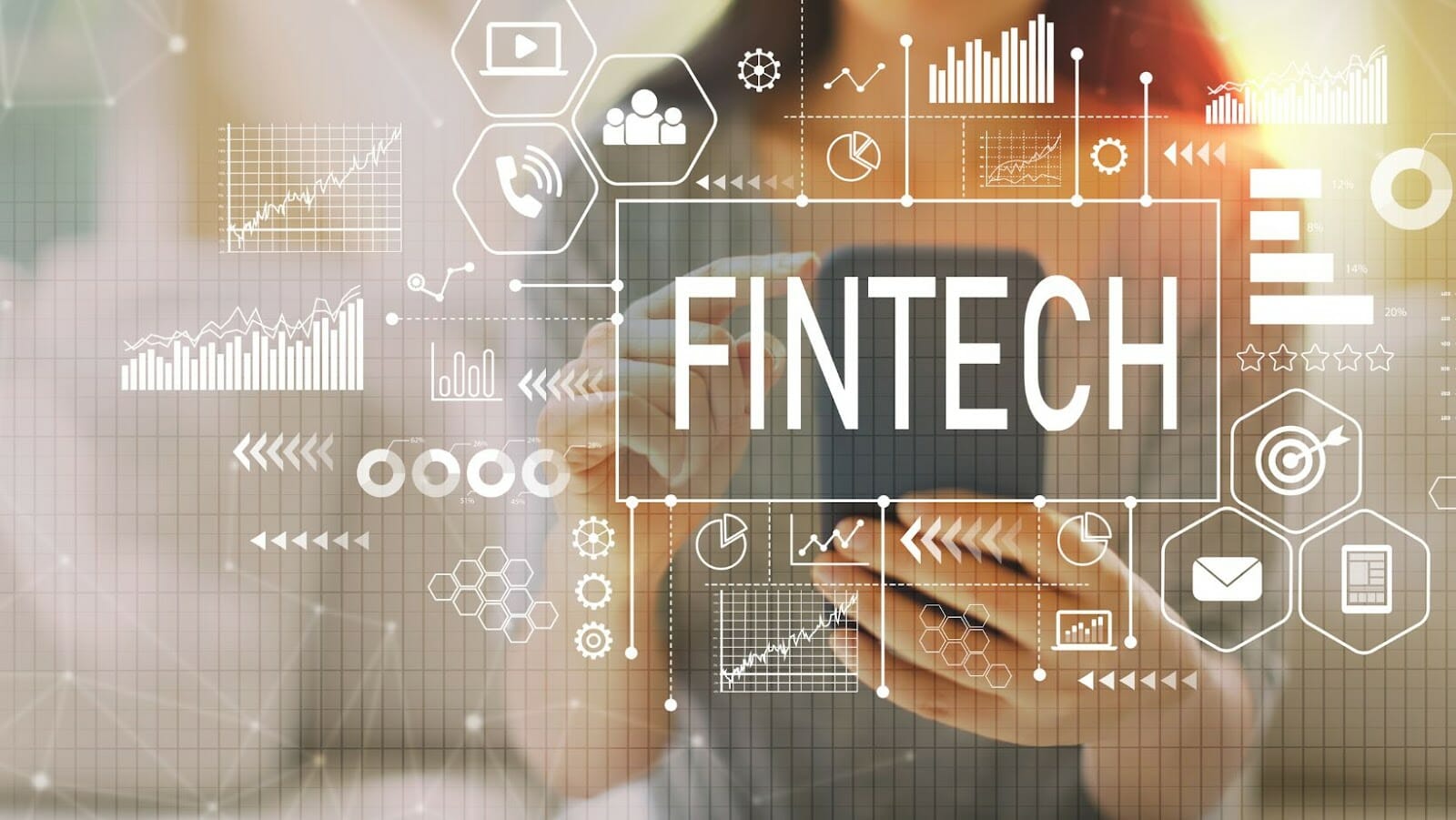 Increased efficiency and productivity
BukuWarung is an innovative accounting and payments app that seeks to revolutionize how micro-businesses operate in Indonesia. The app acts as a digital assistant, providing 60 million micro-businesses with an efficient, organized, and reliable means of managing their finances.
The app provides features that help make accounting and payments easier for Indonesian entrepreneurs. Utilizing the app can make business activities more efficient and productive by streamlining processes such as creating sales records and ledger management. BukuWarung also provides access to analytics tools to help business owners gain insights into their operations' performance. Additionally, its integrated payment system allows Indonesian entrepreneurs to quickly pay for products and services with just a few clicks or taps on the app.
These helpful features make it easier for small business owners to track their finances and manage cash flows organizationally. BukuWarung is playing a pivotal role in changing how businesses are run in Indonesia by elevating current processes utilized by micro businesses. This is already proving beneficial for both local micro-business owners and investors looking to identify technologies capable of simplifying transactions for companies of all sizes.
BukuWarung, Accounting & Payments app for 60M micro-businesses in Indonesia
BukuWarung is revolutionizing the way micro-businesses in Indonesia manage their financials. Through its Accounting & Payments App, 60M micro-businesses can automate their financial processes and securely store and access their financials in one place.
Here, we'll explore how BukuWarung is transforming the lives of these businesses by highlighting some success stories of businesses using the app.
Case studies of micro-businesses that have benefited from BukuWarung
Since 2013, BukuWarung has provided an accounting and payments app to more than 60 million micro-businesses in Indonesia. The app simplifies manual accounting and cash management tasks so businesses can focus on their core operations. Because of this, many micro-businesses have significantly improved their financial performance. To understand the impact BukuWarung has had, let's take a look at some of the success stories:
One such success story is Noni Organic Shop, a small street food stall in Jakarta. Before using BukuWarung, business owners could not keep up with their bookkeeping or accurately track customer orders or inventory levels. With the help of BukuWarung's apps and services, Noni Organic Shop reduced wastage and increased profits by up to 25%.
Another example of the power of BukuWarung is Sajak Minyak Bakar (Oil Poem), a motorcycle repair shop in Yogyakarta. Before using the app, Sajak Minyak Bakar had no formal investment plans for future growth. However, this changed when they adopted BukuWarung's services for bookkeeping, invoicing and forecasting — an increase of 40% in revenue has since been reported.
These stories demonstrate how invaluable an accounting and payments solution such as BukuWarung can be for small businesses in Indonesia looking to minimize costs and maximize earnings. In addition to improved financial performance, these businesses also benefit from reduced paperwork associated with conventional bookkeeping methods which means less time spent handling administrative tasks, allowing them instead to focus on growing their business further.
How BukuWarung has helped micro-businesses in Indonesia
BukuWarung is revolutionizing the way micro-businesses operate in Indonesia. It is an accounting & payments app that allows entrepreneurs to access financial services, including checking account balances, making payments, and tracking expenses. With BukuWarung, entrepreneurs now have an easy-to-use platform that gives them greater control over their finances.
Since its launch in 2017, BukuWarung has enabled thousands of small businesses to easily manage their finances by providing access to various features such as bookkeeping tools and automatic payment reminders. It also accelerates growth by helping entrepreneurs find the right credit product for their small business.
According to a market survey conducted in 2018, almost 80% of micro-businesses using BukuWarung experienced significant improvements in their financial performance after using it. BukuWarung's impact has been especially impressive among women entrepreneurs who participated in the survey – approximately 90% saw an improvement in their financial management skills and increased profits after switching to the app.
Businesses have also grown faster due to the digital infrastructure developed by BukuWaruang – improved transaction speeds resulting from digitalization have enabled more micro-business owners to access lenders more quickly than ever before and strengthen credit scoring data accuracy for faster approvals. Additionally, its partnership with major banks has helped enable microfinance institutions (MFIs) in Indonesia to offer accessible nontraditional funding models for smaller businesses which were previously thought too risky for traditional bank financing institutions.
BukuWarung is changing the game for micro-businesses in Indonesia by empowering them with innovative accounting & payments technology to make more informed decisions about their businesses and benefit from greater access to financing options. From better managing cash flow and gaining access to new products like lending options, entrepreneurs running startups benefit from this new age financial platform at every personal or business level.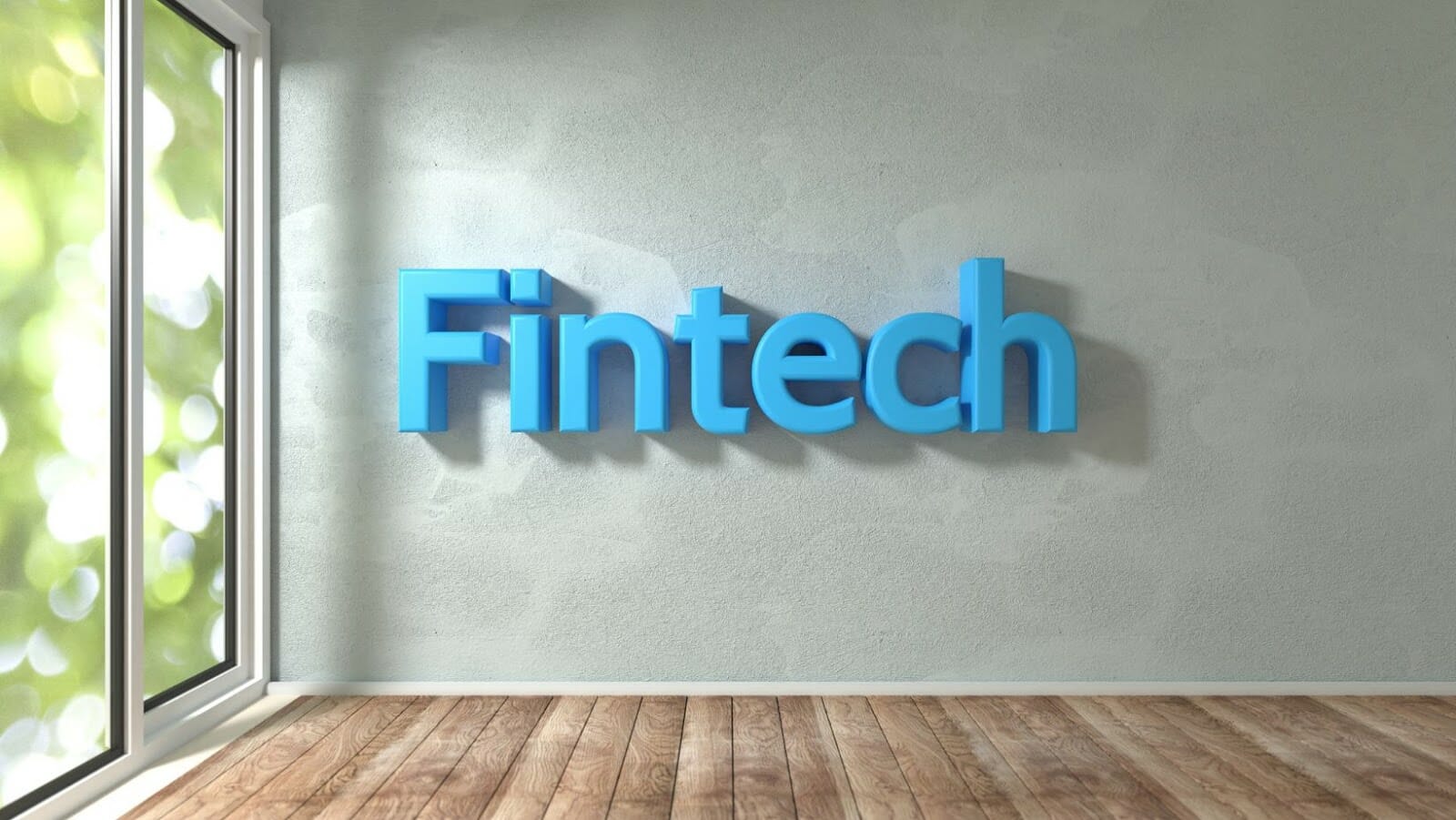 Conclusion
BukuWarung is an innovative accounting, payments, and savings app that revolutionizes how micro-businesses in Indonesia manage their finances. The app lets business owners record sales and expenses quickly and easily with its simple and intuitive design. It also offers integrated payment options so customers can pay for purchases directly through the app, turning customers into paying customers almost instantly.
In addition to being fast and efficient, BukuWarung also focuses on financial literacy by enabling micro-businesses to save money regularly with their 'Set aside' feature. This allows business owners to plan for the future with automatic savings transfers daily or weekly depending on their comfort level. Finally, BukuWarung provides access to financial services like their partners' loans designed to help business owners succeed.
By creating an easy-to-use mobile platform for micro-businesses in Indonesia, BukuWarung has changed the game for entrepreneurs in one of the largest markets in Southeast Asia. Their innovative approach has enabled 60 million micro-businesses to manage their finances more efficiently while opening up opportunities for more secure financial futures.
Future of BukuWarung and micro-businesses in Indonesia
As BukuWarung continues revolutionizing accounting and payments for micro-businesses in Indonesia, the future looks bright. Micro-business owners and entrepreneurs can manage their businesses more efficiently with the help of this app, saving them time and money. With a secure, efficient system that grants convenient access to real-time payment data and helpful insights, BukuWarung is helping business owners reach their full potential.
This revolutionary platform has allowed micro-businesses to scale up quickly and remain competitive in the market by providing free access to its app. In particular, BukuWarung's focus on rural communities has opened new avenues of economic opportunity which can benefit entire communities and countries alike.
BukuWarung also plans to enable micro-businesses with digital financial services such as lending products tailored specifically for SMEs and other local merchants. This will give them access to capital needed for growth opportunities that could exponentially increase their income potentials.
The combination of accessible digital tools and modern banking initiatives is setting a new standard in progress towards economic growth in Southeast Asia's most talked about market – Indonesia! As more people learn about this revolutionary platform, more businesses take advantage of these offerings while others recognize the benefits they can bring to their workflow. Undoubtedly, BukuWarung is here to stay!
tags = BukuWarung, Accounting & Payments app, 60M micro-businesses in Indonesia, fastest growing startup, jakartabased bukuwarung shopifylike valar goodwater capitalshutechcrunch, Peter Thiel's Valar Ventures, Goodwater Capital, Y-Combinator,
About Author