Rapido: A Bike Taxi Service In India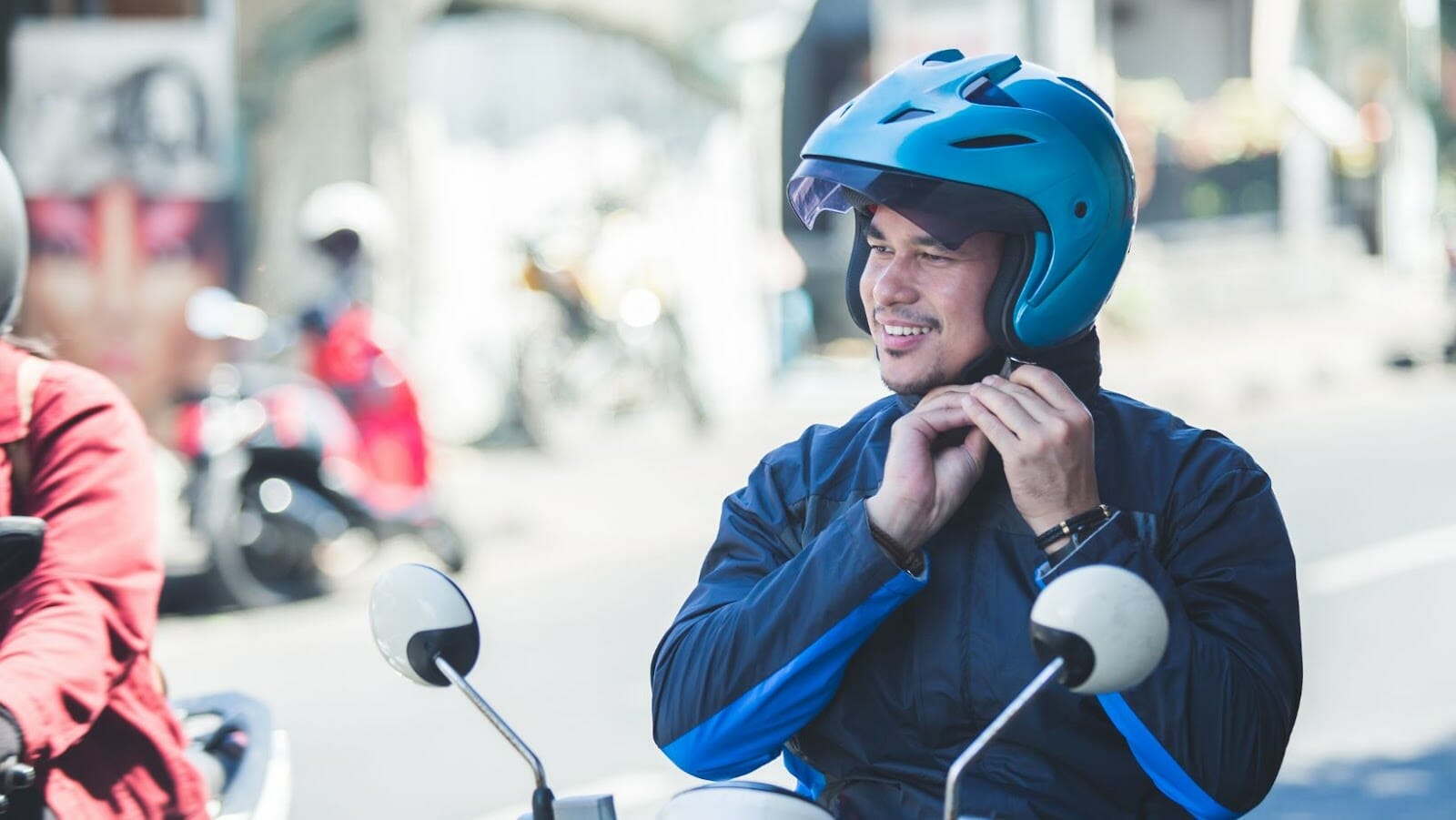 Rapido, India's largest bike taxi service, has recently secured USD 52 million in funding from a range of top investors including Google, Shunwei Capital, and Rebright Partners. This is the latest in a series of investments demonstrating the growing popularity of Rapido's bike taxi services in India.
Rapido's mission is to revolutionize intra-city travel and provide seamless and affordable transportation to riders across India. In this article, let's take a closer look at what Rapido's bike taxi services offer and why they have succeeded in India.
Overview of Rapido
Rapido is an Indian bike taxi service headquartered in Bangalore, India. Established in 2015, it has raised several rounds of success before recently raising $52 million from WestBridge Capital partners and a few other investors.
Rapido enables biking ride-hailing services for short distances such as intra-city riding for commuting purposes and is currently operating in 19 cities across India. The company provides jobs primarily to two-wheeler riders and makes it easier for customers to book rides by providing them with the app and web platform.
Rapido follows a revenue model that charges customers per ride, similar to ride-hailing services like Uber and Ola Cabs. In addition, it also allows locals to register their two-wheelers as Rapido vendor fleets. This business model provides a win-win situation for customers by taking away the hassle of booking a cab or auto and drivers who can enroll with the service on their terms and make good money while offering safe rides to passengers across cities.
Rapido's success story
Rapido is a popular bike taxi service in India, providing cheaper and faster transportation than conventional taxis. The company has achieved success since its inception in November 2015, due to its focus on customer convenience and reliability.
In May 2020, Rapido became the first Indian bike taxi service to raise $52 million in a Series B funding round. The investor's involved included WestBridge Capital and Atlas Fund. This massive influx of capital enabled Rapido to expand their service to over 50 cities nationwide, providing convenient transport to millions of Indians daily.
Not only does Rapido offer affordable transport solutions for citizens, but it has also helped create thousands of employment opportunities for drivers throughout India. By 2021, it aims to offer employment opportunities nationwide to over 50 thousand people.
The success story of Rapido is proof that Indian startups can become viable companies that make an impact worldwide with enough focus on customer needs and reliability. The country's growing economy and rising tech landscape have allowed businesses such as Rapido to flourish through innovative solutions.
Indian bike taxi service Rapido raises $52 million
Rapido, the Indian bike taxi service, has grown rapidly and recently raised a new $52 million investment from various investors. This funding will be used to expand into new cities and countries, as well as to improve the service and develop new technologies.
Let's look at the details of this funding and how it will benefit Rapido.
Rapido's funding rounds
Rapido, an Indian bike taxi service, has raised $52 million in funding rounds since 2015. The company secured its first ever seed money from investors in October 2015. Subsequent funding rounds were held for the company in 2016, 2019 and 2020 respectively.
During these funding rounds, Rapido raised $52 million from various venture capital firms and a network of angel investors. Funding sources included Chinese venture capital firm Shunwei Capital, existing investor Westbridge Capital and multiple micro-VCs such as India Quotient, 3one4 Capital, Axis Capital and early-stage venture fund Insitor Investment Management.
These funds have helped Rapido grow its business operations across multiple Indian cities with 700+ franchisees adding over 500k registered riders. In addition, funds have been used to add new features such as Trip Insurance and expand its geographic presence to tier 2 cities like Nasik (in Maharashtra) and Bhopal (in Madhya Pradesh). Additionally the company plans to launch Rapido Auto – an auto rickshaw hailing service – by the end of 2021 using the fresh capital infusion.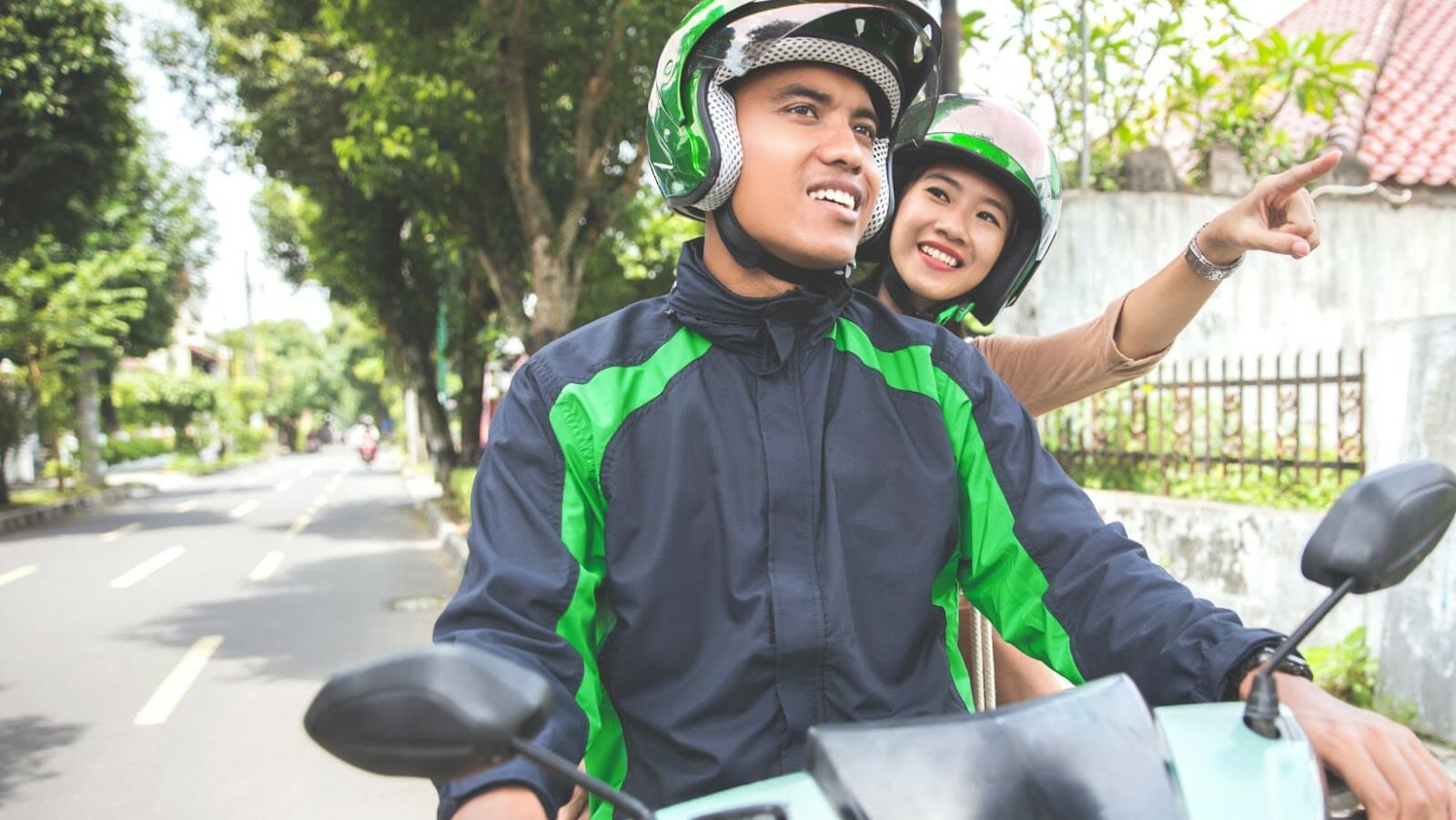 Investors in Rapido
Rapido, an Indian bike taxi service, has raised $52 million in its Series B funding round, led by Moonstone Technology Ventures and new investor Goldman Sachs. In this round, Nexus Venture Partners and International Finance Corporation (IFC), a member of the World Bank Group, are joining the existing investors, Sequoia India, Shunwei Capital and Westbridge Capital.
Rapido has stored these investments to enhance its technology capabilities and explore hyperlocal services such as on-demand food delivery within specific localities, assist the government's smart city projects involving bicycles and expand its presence in India. Rapido is also looking to hire aggressively across all functions including product & technology over coming months.
Services Offered
Rapido, an Indian bike taxi service, has raised $52 million in funding, signaling a growing demand for convenience in the Indian mobility space. Rapido offers riders a safe, affordable, and convenient way to travel in cities. From the morning hustle of catching a train to the late-night rides home, Rapido offers the perfect ride for all occasions.
Here, we will cover the various services Rapido offers their customers.
Rapido's bike taxi service
Rapido is an Indian bike taxi service that is revolutionizing intra-city transportation. It provides safe and reliable ride hailing services to passengers and income generating opportunities for drivers. Rapido offers Bike Taxi services in several cities across India including Coimbatore, Chennai, Kochi, Trivandrum and Bengaluru. It has raised $52 million in a recent financing round from transhipment giants Nivalia Capital.
Rapido's bike taxi service is designed for both customers and driver partners with a two-wheeler with a valid driving license. Rapido's online booking application helps riders find the closest available driver to get where they need to go quickly. Once the order is placed, the customer will be given details about their driver partner, including name, vehicle number plate and mobile number, so they can contact their driver directly through the Rapido app using their onboard telephony feature if needed.
Rapido also provides unique features such as free Wi-Fi hotspots on board certain BikeTaxis, live order tracking and payment options such as cash on delivery (on select cities) or through digital wallets like Paytm or Google Pay. Moreover, customers can also use Rapido's referral programs by inviting friends to register with them (and get discounts while they are at it), access exclusive rides via its loyalty programme and more!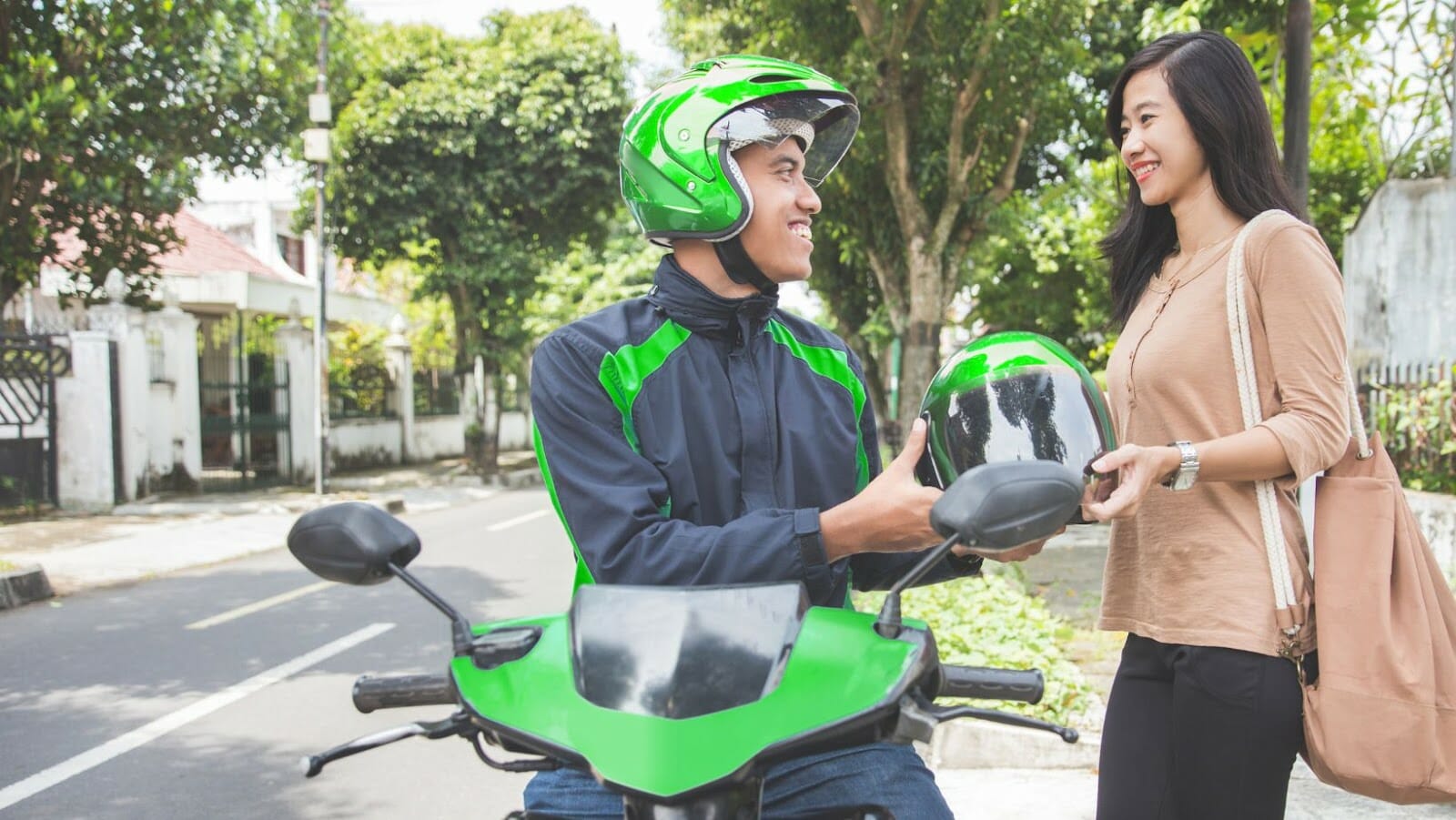 Rapido's other services
Rapido, the Indian bike taxi service provider, is one of India's most popular and leading service providers. Apart from the bike taxi service, Rapido provides other services such as rental bikes, scooters and motorcycles.
With the rental services offered by Rapido, you can rent a two-wheeler for your daily commute to work or weekend leisure rides. The rental services are fully automated and secure with user information protected by privacy laws ensuring safe ride every time. You will get access to dozens of two-wheelers models from major bike brands across India allowing you to choose according to your budget. Moreover, you get a fleet breakdown coverage for repair costs not covered under insurance plans.
Apart from this, Rapido also offers security services that provide 24/7 protection from theft or vandalism incidents while parking their bike or parked inside a gated area or at home. This ensures zero stress maintenance of two-wheelers worry free with added safety assurance against any incident breaking out when unused.
Rapido has become people's first choice when renting a two-wheeler or using a bike taxi service in India — thanks to its various features and other facilities like customer support helpline, GPS tracking system and much more!
Expansion
Rapido, the Indian bike taxi service, has raised a further $52 million in investments.
This new investment follows previous investments that have enabled the company to expand its presence in India and beyond.
This article will explore why investors are keen to invest in Rapido, and how the funds are being used to boost the expansion and growth of Rapido.
Rapido's expansion plans
Rapido is a bike taxi service in India that has rapidly grown and expanded nationwide. The company recently received $52 million from investors to help fund its growth and expansion plans. This investment will enable Rapido to scale its operations in India, launch new products and services, and expand its geographic coverage area.
Rapido plans to expand its network into more tier 2 and 3 cities in India and expand further into existing markets by offering more features such as pick up points for passengers and increasing the number of vehicles on the road. Additionally, Rapido looks to introduce payment services through their app such as Paytm or UPI-based payment services, which customers would most likely welcome.
These expansion plans will create numerous job opportunities for drivers in many Indian cities that would otherwise not have access to jobs due to limited public transport options.
Rapido's current presence in India
Rapido is a leading bike taxi service in India, founded in 2015 to provide last-mile connectivity between commuters and mass transit points. The company has seen immense success since, and now operates its services in more than 125 cities nationwide. Most recently, Rapido announced a new funding round of $52 million led by Google's parent company Alphabet and existing investors such as B Capital Group and India's own WestBridge Capital.
Rapido's platform mainly caters to commuters looking for convenient bike rides while running errands or using public transport like buses or metros. Its presence extends beyond major metros like Delhi and Bengaluru to smaller cities like Indore and Kolhapur. The company offers its services to millions of users monthly through its android app, mobile website, and call centers.
Rapido works with over 2 million registered drivers across India by providing powerful technology solutions that enable them to work efficiently and make more money than the standard driving jobs available. In addition, as the Indian roads become increasingly congested due to growing urban migration from smaller towns into metropolitan areas, Rapido plays an important role in providing daily affordable last-mile connectivity solutions for locals.
Future Prospects
Rapido, an Indian bike taxi service, has raised a staggering $52 million in May 2019. This has opened up many possibilities for the company and its investors. Not just in terms of financial gains, but Rapido is now positioned to establish itself as a leader in the Indian bike taxi service market.
Let's look closely at Rapido's prospects in this heading.
Rapido's potential in the Indian market
Rapido, an Indian bike taxi-hailing service, has raised $52 million in a Series B funding round to expand its presence in India. The company aims to provide last-mile connectivity nationwide, focusing mainly on tier 1 and 2 cities.
The funding will increase Rapido's operations, investments, and general business activities. It will also facilitate technological advancements and strengthen Rapido's brand presence in the Indian market. Furthermore, it will enable the bike-hailing service to invest further into research and development (R&D), enhancing its safety protocols for riders and drivers.
Rapido may stand among India's leading on-demand mobility firms focusing on affordable transportation for its consumers. Through strategic partnerships with local businesses and global players such as Google Maps and Apple Pay, Rapido is well positioned for success in the bicycle taxi market across India. With their go-to-market approach focusing on emerging markets in tier 2 cities, Rapido is striving for a growing scale up opportunity within this booming industry.
As such, Rapido has immense potential in harnessing the explosive growth of India's ride-hail industry by offering a 'last mile' transport solution geared towards solving traffic congestion issues often seen throughout India's roads. Furthermore, with features such as navigation integration with Google Maps and flexibility of cash/wallet payments via Apple Pay, we can assume that Rapido has a promising outlook ahead within the market due to their advantageous product offering tailored towards riders preferences within India's mobile landscape.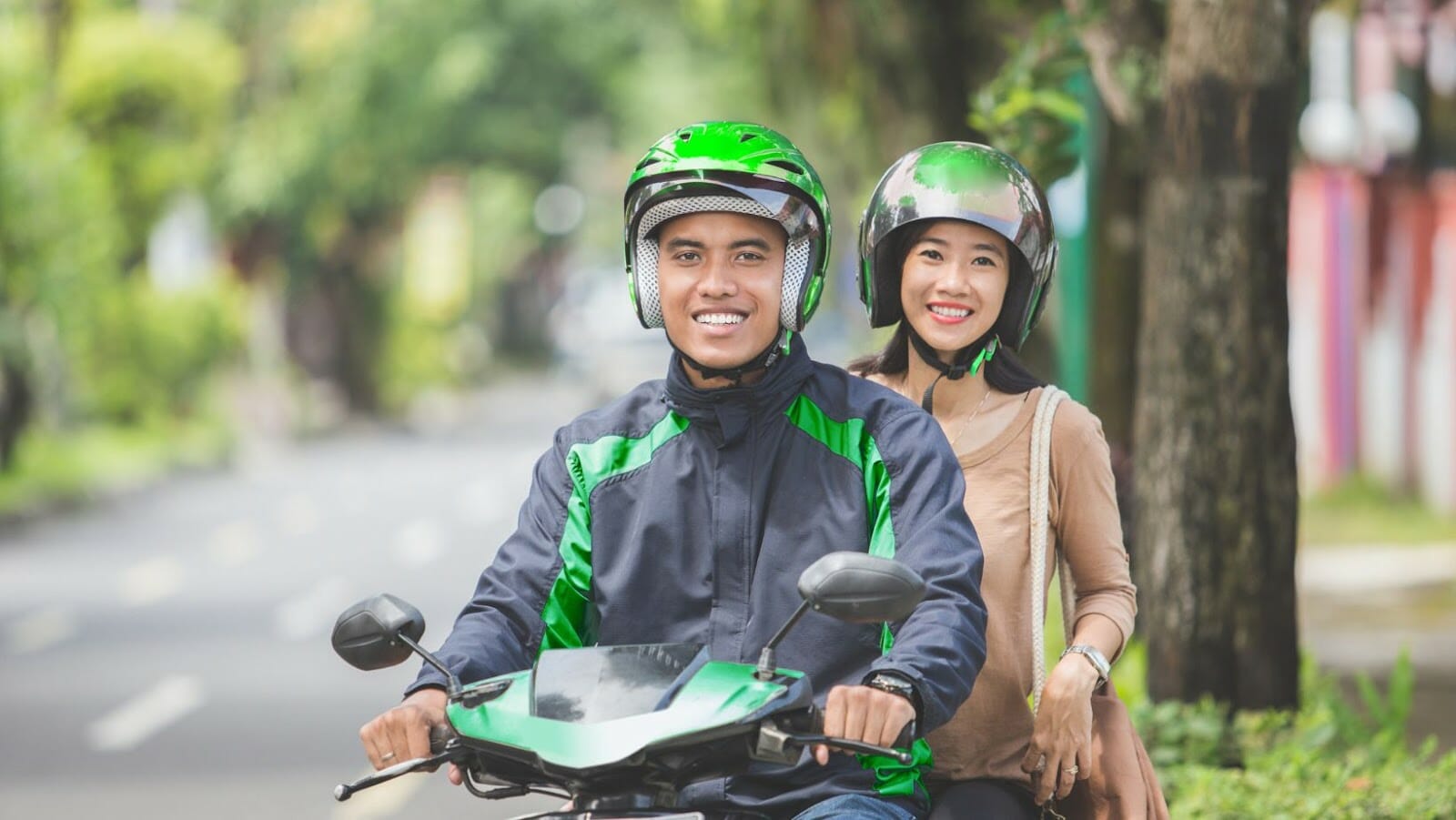 Rapido's plans for global expansion
Since its inception in 2015, Rapido, an Indian bike taxi service, has grown rapidly and currently serves more than 30 cities in India. Recently, Rapido raised $52 million in its Series C funding round which it plans to use for global expansion.
Rapido aims to expand globally across Asia and Africa. It plans to enter several smaller cities and towns in these regions to capture the market that traditional transport providers cannot reach. The company is already active in Ahmedabad and Bengaluru (India), offering motorbike rides with fares starting as low as Rs 5/-. It has also expanded services to multiple cities of Andhra Pradesh (India) including Visakhapatnam and Rajahmundry wherein it also runs a special service time-bound delivery within a city.
The company looks forward to establishing itself as a global player by utilizing cutting-edge technology throughout its operations including customer experience optimization, driver selection process, route optimization, navigation technology, payments systems etc. In addition, Rapido aims to provide safe and reliable transportation services for customers worldwide during their travel needs.
tags = Indian bike taxi service, Rapido, $52 million, bike taxi aggregator in India, Ola and Uber, rapido 180m indian 800msinghtechcrunch, South Asian market, Shell Ventures, Yamaha, Kunal Shah of CRED
About Author