The Benefits Of Bike Taxis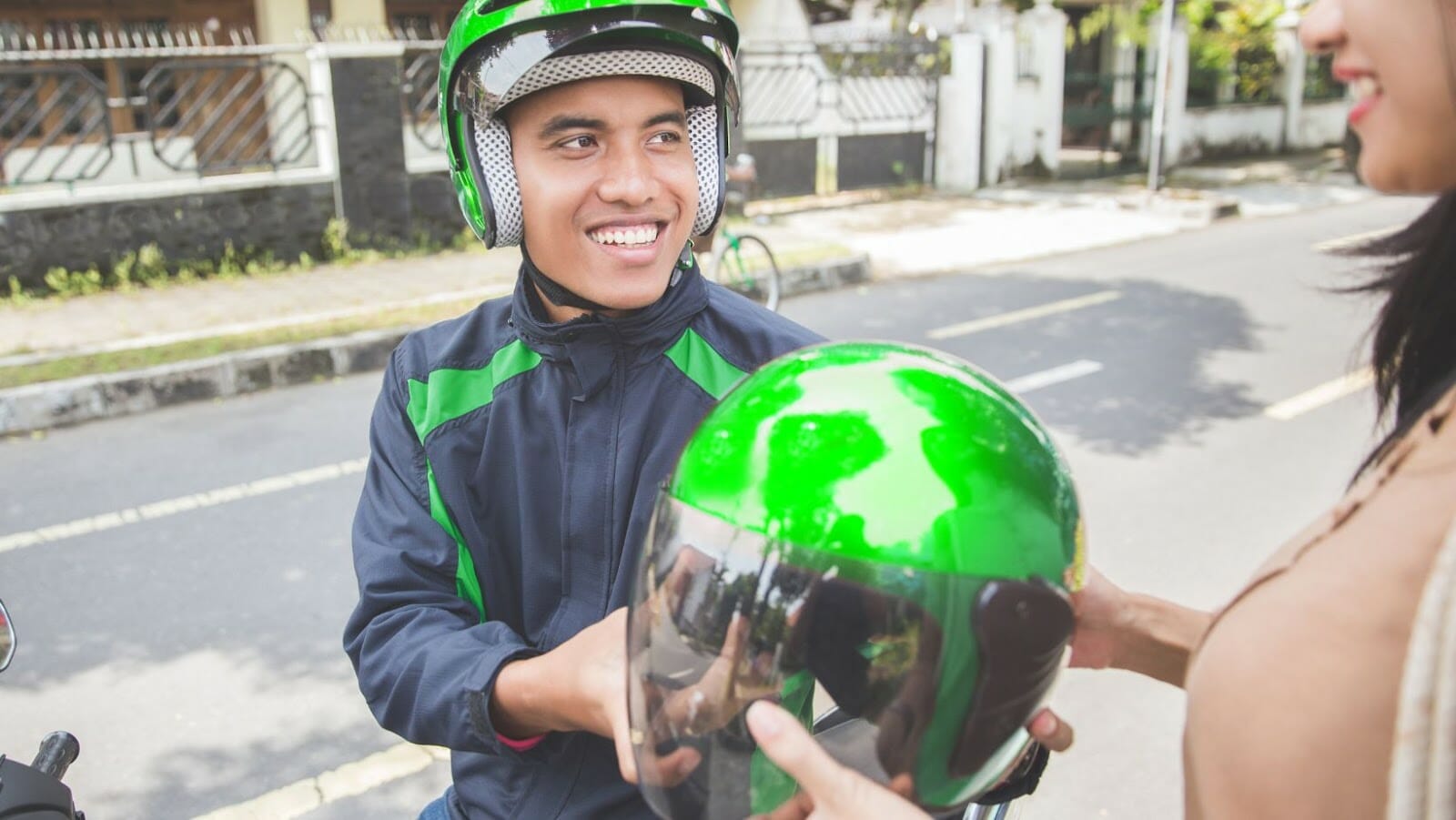 Rapido, a bike taxi service available in over 100 cities throughout India, recently raised $180 million in Series D funding, led by Swiggy, resulting in a $800 million valuation. This highlights how popular bike taxis have become in recent years, especially in India.
But what are some benefits of using bike taxi services like Rapido? In this article, we will explore the various advantages bike taxis offer.
Background of Rapido
Rapido is India's largest bike taxi service provider, operating in more than 100 cities across India. Founded in November 2015 under the brand name "Rapido" and incorporated as Wicked Ride, Rapido began as one of the first few players to enter the bike taxi segment in India.
The company has experienced rapid growth since then, becoming the leading bike taxi provider in the country and winning numerous awards for innovation and business excellence.
Rapido provides a safe and convenient way for commuters to travel from point A to point B without any hassles or delays. Its on-demand booking system and hassle-free services allow customers to book rides within minutes using its mobile app or website with just a few clicks or taps of their smartphones.
The company also offers various discounts and promotional offers, making Rapido an attractive option for commuters who want an affordable journey. On top of these features are added safety measures such as compulsory e-challans, geo-fencing technology, rider verification & training programs, customer satisfaction surveys and 24/7 customer support. All these measures have made Rapido's services one of the most preferred among customers today.
Overview of the Series D funding
Rapido, an Indian bike taxi startup, raised $180 million in a Series D funding round led by Swiggy. The funding round valued the company at an estimated $800 million. This investment is part of a wider initiative to raise funds for bicycle-based transportation solutions in India. It is also the biggest single investment for any bike taxi provider in India, with previous rounds totaling just over $140 million.
The new funding will enable Rapido to expand further over the next few years and leave room for additional investments from potential investors. Rumors indicate that leading venture capital firms have already expressed interest in investing in Rapido and more are expected to join soon.
This huge capital injection will allow Rapido to expand its services beyond the current reported 100 cities in India; launch new products; hire more personnel; and continue building a strong presence across these markets. In addition, the company should soon benefit from its expansive supplier base and technology stack that support its operations. As a result, Rapido could become an integral part of India's transportation network, while becoming one of the most recognized names among startups regarding online bike taxis in India.
Benefits of Bike Taxis
The bike taxi service industry is rapidly growing, with companies like Rapido leading. Rapido is now available in about 100 Indian cities, and has recently raised a $180M Series D led by Swiggy, at a $800M valuation.
In this article, we will explore the many benefits of bike taxis and why their popularity is growing.
Cost effective
Bike taxis provide a cost-effective way to get from point A to point B in urban areas. Bike taxis are almost always cheaper than regular taxi services, and bike drivers often offer discounts. Additionally, the fees associated with ride sharing can be lower than those associated with normal taxi services, since the bike rides don't involve paying for fuel or large amounts of insurance. This makes it an attractive option for many commuters and travelers.
In addition to being cost effective, bike taxis are also more environmentally friendly than other modes of transportation. With no need for fuel costs and with less energy consumed, they are a great choice for those wanting to lessen their environmental footprint. Moreover, due to their size, bike taxis do not cause traffic congestion, unlike regular cars and buses – this means shorter travel times and less stress during your journey!
Furthermore, bike taxis can be useful in areas where regular roads are bad or inaccessible because bikes can easily traverse narrow lanes and go around obstacles like potholes that other modes of transportation may find difficult or impossible to traverse – this benefits both cyclists as well as riders in general who do not have access to proper roads or public transit systems.
Finally, in India at least where Rapido is available, bike taxis provide a solution to last mile connectivity for many urban dwellers; people living on the fringe of cities can now switch between public transport systems such as auto rickshaws (or tuk-tuks) ease without worrying about losing time due to traffic congestion or bad road conditions.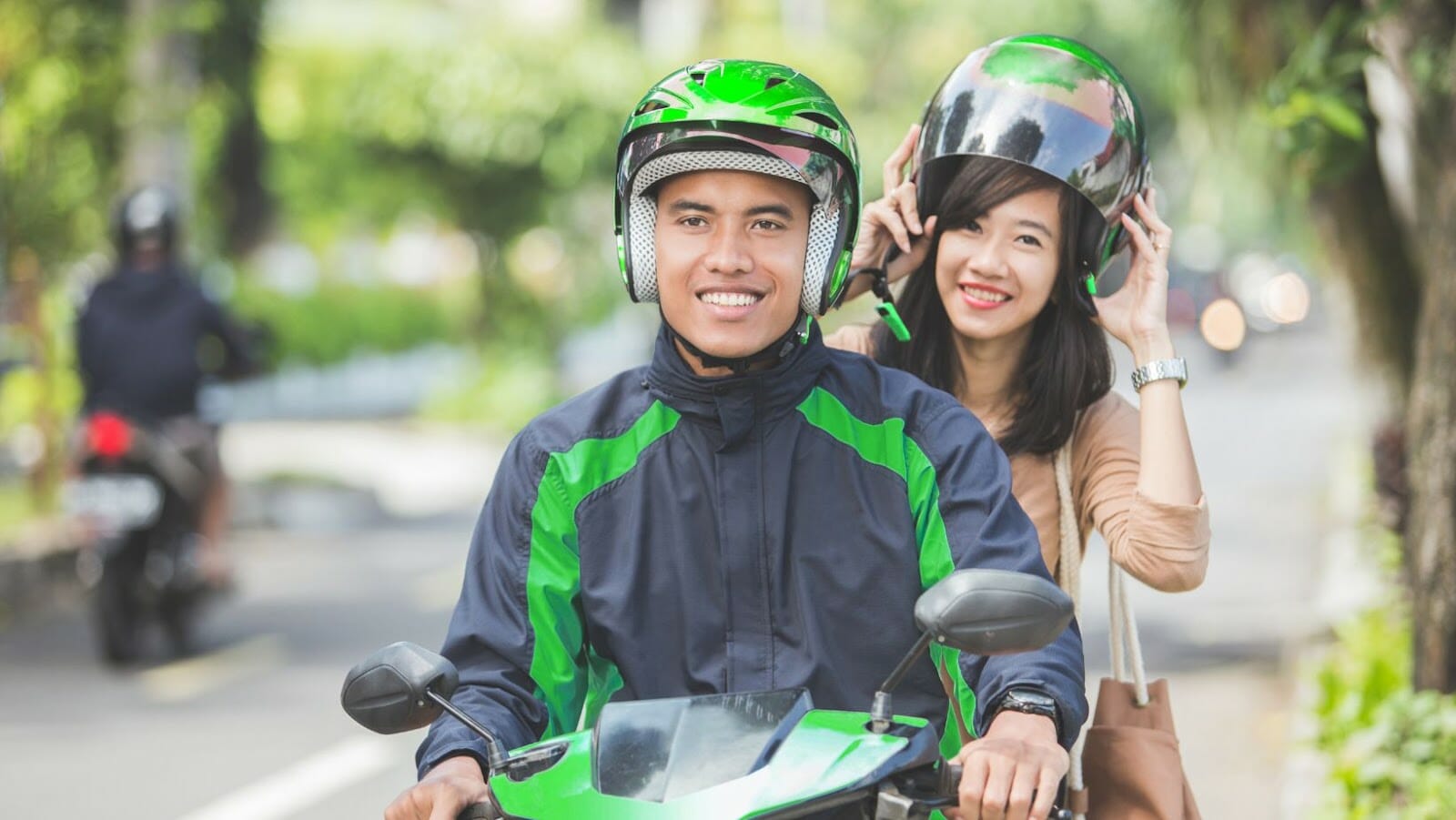 Eco-friendly
Bicycle taxis are one of the most effective and eco-friendly forms of transportation. Moreover, as Rapido, a popular bike taxi service, proves, they can be a cost-effective and reliable form of public transport.
Unlike other forms of transportation like cars, buses, and trains they do not emit harmful gasses or particulates into the air. Additionally, because they are powered solely by pedaling, bike taxis generate zero emissions which can help to reduce air pollution.
Also, bike taxis also provide an exercise for passengers as drivers will have to pedal at regular intervals to reach their destination. This action ultimately helps create an all-around healthier environment for cyclists and pedestrians.
Convenient
Rapido bike taxis are an incredibly convenient and cost-effective way to go about your daily errands. The ride-hailing service, available in over 100 Indian cities, offers many benefits that make it ideal for commuters.
With Rapido, you can access safe and efficient transportation that takes you wherever you need to go without worrying about traffic delays or peak hour fares. Rapido bike taxis travel much faster in congested areas than regular public transport, allowing you to reach your destination on time.
Moreover, Rapido's fairs are generally much lower than other commuting alternatives like cab services, making them the preferred choice for short distance rides. Furthermore, the easy registration process and access through the Rapido app ensures comfort and convenience of booking a ride every single time.
Rapido, whose bike taxi service is available in about 100 Indian cities, raises a $180M Series D led by Swiggy, at a $800M valuation (Manish Singh/TechCrunch)
Bike taxis have become increasingly popular in the Indian market, locally and for commuters, due to their convenience, affordability, and safety. Rapido, one of the leading bike taxi services in India, recently raised a $180 million Series D, led by Swiggy, at a $800 million valuation. This large investment indicates the potential of bike taxi services, and the impact Rapido can have.
This article will discuss the various benefits of Rapido and bike taxis in general.
Expansion of bike taxi services
Rapido's expansion of bike taxi services is seen as a breakthrough in the Indian transportation industry. The company provides services all over India and is increasingly tightening its foothold in the industry. By raising $180 Million Series D led by popular food delivery platform Swiggy, Rapido has become India's first bike taxi unicorn with a valuation of $800 Million.
The bike taxis offer several advantages to customers over traditional auto and cab services such as being more economical, prompt service, and route optimization. In addition, they can tackle traffic issues and air pollution concerns to give customers an eco-friendly, convenient solution for their transport needs.
Rapido does more than just provide affordable, easy transport options – they also try to make road transportation safer by implementing stringent rules for drivers. Their technology enables servers with GPS tracking and other driver verification systems that ensure customer safety. Moreover, Rapido has launched several initiatives to ensure safe practices for riders such as installing helmet mounts on their bikes and leveraging AI abilities to monitor riding speed limits.
Due to Rapido's efforts in space, the introduction of bike taxis has revolutionized urban commutes with its rapidly increasing popularity becoming more evident in India than ever before.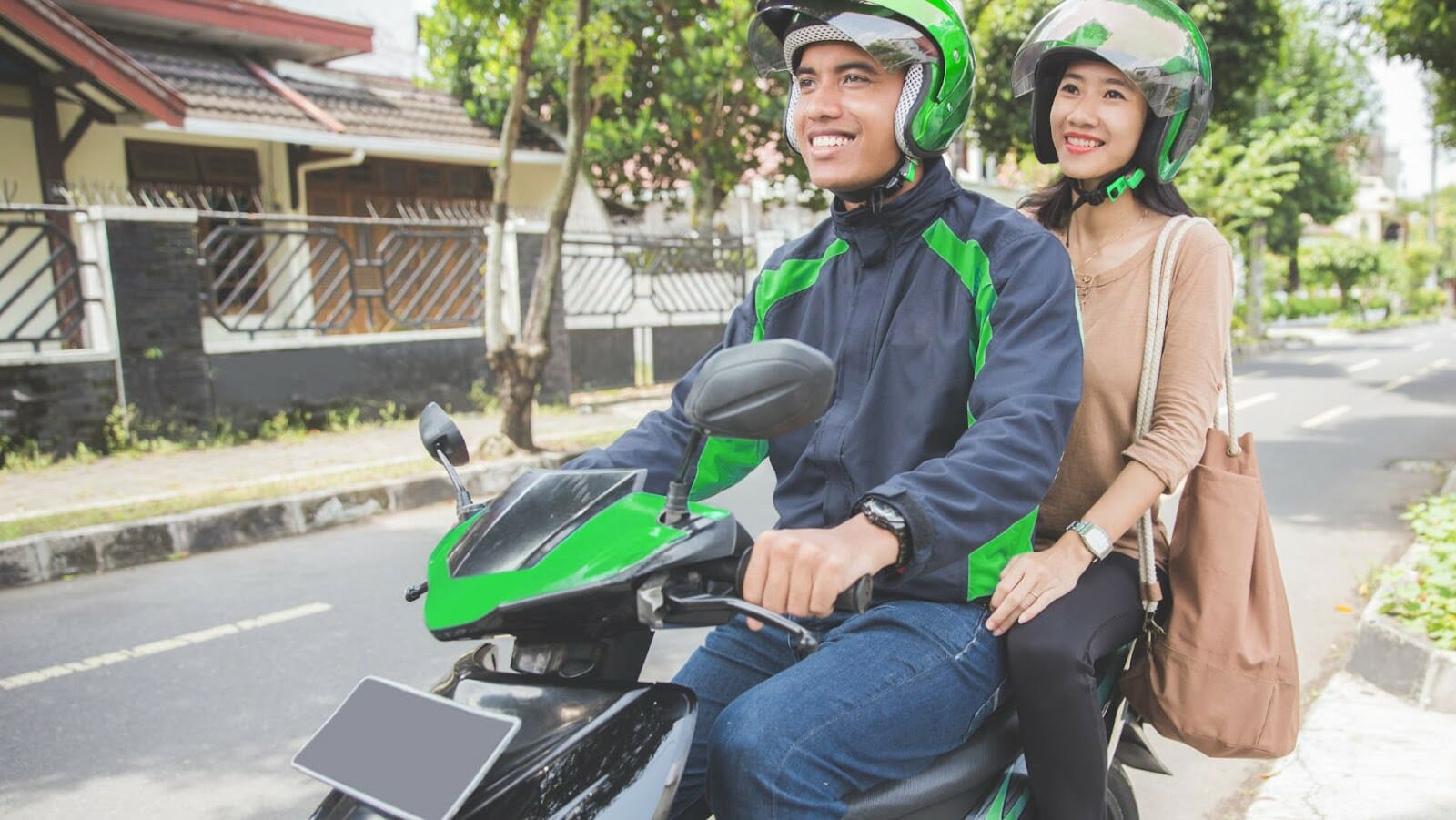 Increase in demand
Rapido, whose bike taxi services are available in more than 100 Indian cities, has raised $180 million in a series D round led by Swiggy. According to TechCrunch, this successful round has propelled Rapido to the $800 million valuation mark. In addition, the series D investors exceeded expectations of a $500 million valuation figure, highlighting increasing investment demand levels.
Rapido's bike taxi services provide customers with quick and reliable transportation alternatives in urban areas which may previously lacked sufficient public transport resources. Rapido is setting the standard for convenient moving solutions in various cities worldwide, from Chennai to Mumbai. With an overall global customer base now estimated to top 12 million users, daily trips on Rapido's platform have increased 300% since the start of 2021.
The high levels of investment demand can be seen as an acknowledgment of what Rapido has achieved for its customers: an efficient alternative for commuters experiencing overcrowded public transport and challenging traffic conditions in big cities across India – thus highlighting Rapido's impact on making everyday travel easier.
Impact on local economy
Rapido, one of India's most successful bike taxi services, has undeniably impacted local economies across the country. Rapido is currently available in about 100 cities in India and its recent $180 million Series D round led by Swiggy has placed its valuation at close to $800 million. The company's bike taxis have provided millions of residents with new employment opportunities and access to reliable transport systems.
Rapido is an invaluable source of income for thousands of riders and provides them with a flexible and sustainable way to earn money. In addition, studies have shown that most of the income these riders earn is spent within their local communities, thus providing a major boost to India's economy by allowing more cash to flow into these areas.
Likewise, riders benefit from increased safety while driving high-end bikes that can handle the busiest city roads without sweat. This ensures they can reach their destinations within the designated time frames while avoiding traffic jams and hazardous conditions during peak hours on narrow roads. In addition, by using clean energy sources such as LPG and electricity, Rapido supports environmental sustainability along with its bike taxis services for riders and customers alike.
Overall, Rapido's bike taxi service is impacting India's economy by providing employment opportunities for drivers, supporting sustainable mobility solutions in congested cities and improving safety by reducing emissions from cars on the road.
Challenges Faced by Rapido
Rapido, India's largest bike taxi service, has seen remarkable success since its launch in 2015, now available in over 100 cities and raising $180M in series D funding. However, the journey to success has been far from easy due to several challenges faced by Rapido and its competitors.
In this article, we'll look at some of Rapido's difficulties in becoming India's go-to bike taxi service.
Regulatory issues
Rapido, a major bike taxi service in India, has faced challenges about regulatory issues. The lack of clarity and uniform standards for bicycle-based transportation services has presented challenges for Rapido in adhering to existing regulations. Moreover, different cities impose varying rules and restrictions on Uber-like public transportation services, making it difficult for the company to operate across multiple markets at scale. Furthermore, due to the lack of clearly defined legal framework for ride hailing companies in India, state regulators were able to impose stringent licensing requirements that slowed Rapido's growth and hampered its market share gains.
For instance, the government of Delhi required all app based operators to obtain a Business Facilitation License (BFL) issued by the state's transport department and a verification license from State Transport Authority. The heavy licensing process imposed an added burden on Rapido's operations, increasing costs and decreasing efficiency across the organization.
Apart from this, cultural preferences have also posed problematic situations regarding Rapido's growth potential in cities where cultural norms favor more conservative modes of transportation such as rickshaws or auto rickshaws rather than bike taxis. In addition to this, local politics often play an important role when it comes to setting regulations thus making it difficult for businesses like Rapido to scale up their operations quickly or enter certain markets or cities.
Safety concerns
Rapido's bike taxi service has faced numerous safety concerns since its launch in 2015. Because the riders and passengers aren't required to wear helmets, the risk of head injury or death is higher than in traditional cabs. Additionally, Rapido drivers operate without a license in many cities and the company does not conduct background checks on drivers before hiring them. This can make it difficult to ensure their trustworthiness and give passengers a feeling of security when using their service. Furthermore, pillion riders have to take additional precautions when riding as no seatbelts or airbags are available for additional protection.
Lastly, insurance is also an issue; not all Rapido drivers possess personal accident insurance that safeguards both the rider and passenger in case of an accident. Without this coverage, if an unfortunate incident does occur, it could become expensive for either party involved. As a result of these safety concerns, Rapido has established certain measures to protect customers including mandatory document verification and physical identity cards for its drivers which they must wear while operating on Rapido's platform. In addition, rider ratings are also considered before choosing a driver to ensure a more reliable transport experience for customers.
Competition
The biggest challenge Rapido faces is competition from other similar bike taxi services. Increased competition leads to lower fares, which could lead to lower profits or even losses for the company and lots of pressure to increase customer loyalty.
Other challenges the company must consider include:
The ever-changing regulations and laws in different parts of India.
Ensuring that they comply with all safety regulations.
Dealing with customer complaints promptly.
Handling rides that don't go according to plan.
The company also needs to stay on top of market trends, as there is always a possibility that new technologies and services could enter the market and force them to adapt quickly. The key for Rapido is to remain flexible and open to change to continue being a leader in bike taxi services.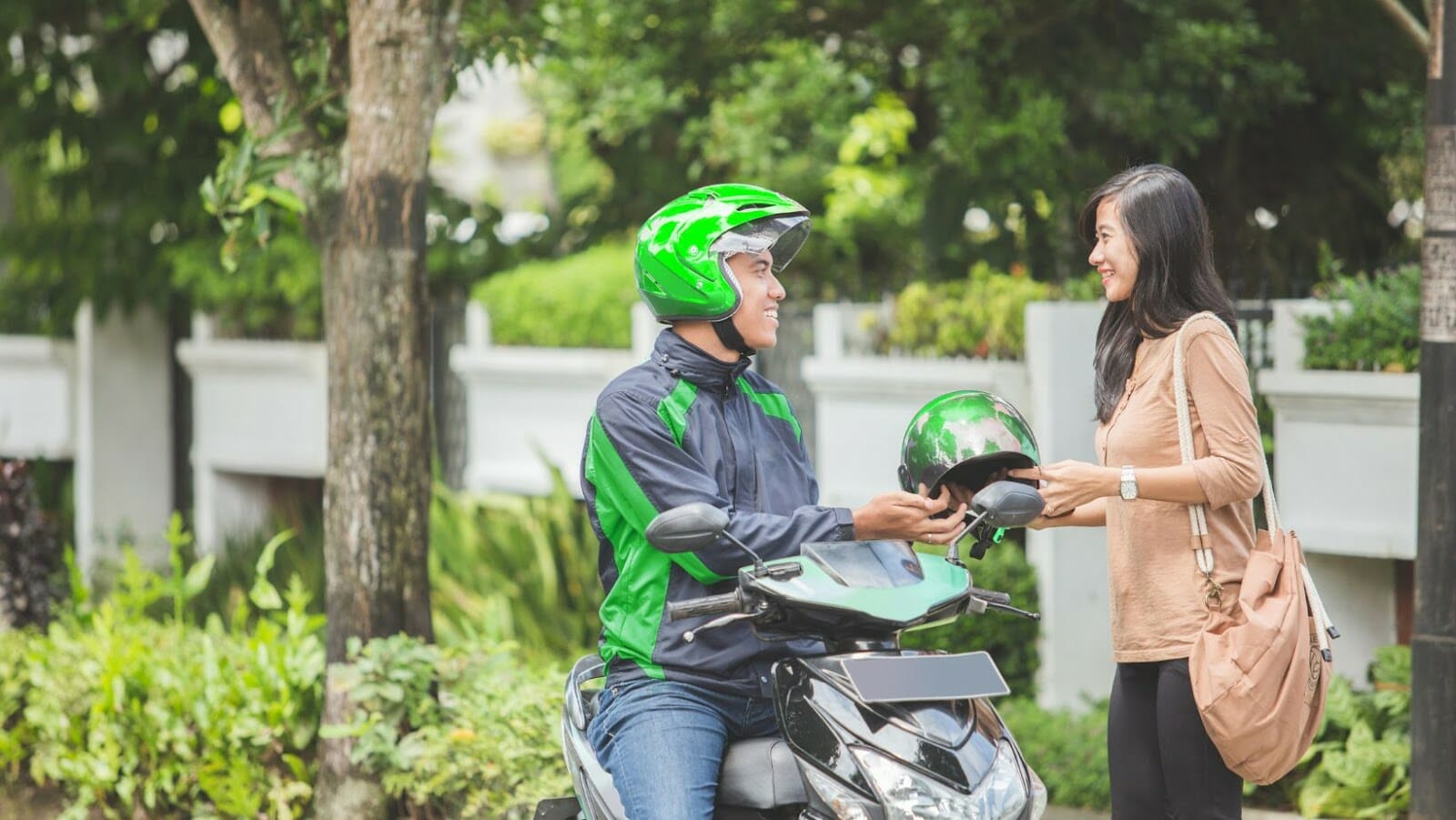 Conclusion
Rapido, launched in 2015, is India's leading bike taxi service and has grown rapidly since then. It is now available in about 100 cities across the country. This growth has been accelerated with a recent Series D fundraising round led by Swiggy and other investors. The investment was worth $180 million and valued the company at $800 million.
The success of Rapido speaks volumes to the potential of bike taxis as an affordable, convenient and eco-friendly form of transportation for urban populations worldwide. This not only brings more options to commuters but also opens up jobs to people who may otherwise be unable to find employment due to educational or financial barriers.
Rapido's success indicates a strong market for bike taxis and should inspire other entrepreneurs to explore this sector further. With government support, further validation regarding safety protocols and even increased adoption, companies in this space could bring much-needed mobility solutions to cities while helping create new livelihoods worldwide.
Impact of bike taxis on the transportation industry
Rapido's massive Series D funding round has led to an increased focus on bike taxis as an alternative mode of transportation. In many cities, they are an efficient way to get around quickly, as they can move through traffic relatively easily. Additionally, their small form factor and low cost make them desirable for both consumers and operators within the transportation industry.
In particular, bike taxis offer advantages over traditional public transportation such as buses and trains. For example, they are more flexible regarding routes and stops due to their size; this allows them to better serve areas not typically serviced by other public transport alternatives.
Furthermore, the lower costs associated with operating bike taxis allow for more convenient rides for more people at a lower price than other services.
With Rapido's large injection of capital into the bike taxi market, there's likely to be an increase in competition from other innovative transportation startups looking to provide new solutions for commuters worldwide. This could mean not just improved services but also changes to the cost structure of the current industry that could make transport more accessible and affordable in general. Ultimately, Rapido's funding round may prove a key turning point in how riders get around cities in the coming years both domestically in India as well as around the world.
tags = Rapido, bike taxi service, 100 Indian cities, raises a $180M, rapido indian 180m series 800msinghtechcrunch, Swiggy, bike taxi startup, Indian food delivery giant