5 Budget-Friendly Ways To Renovate Your Kitchen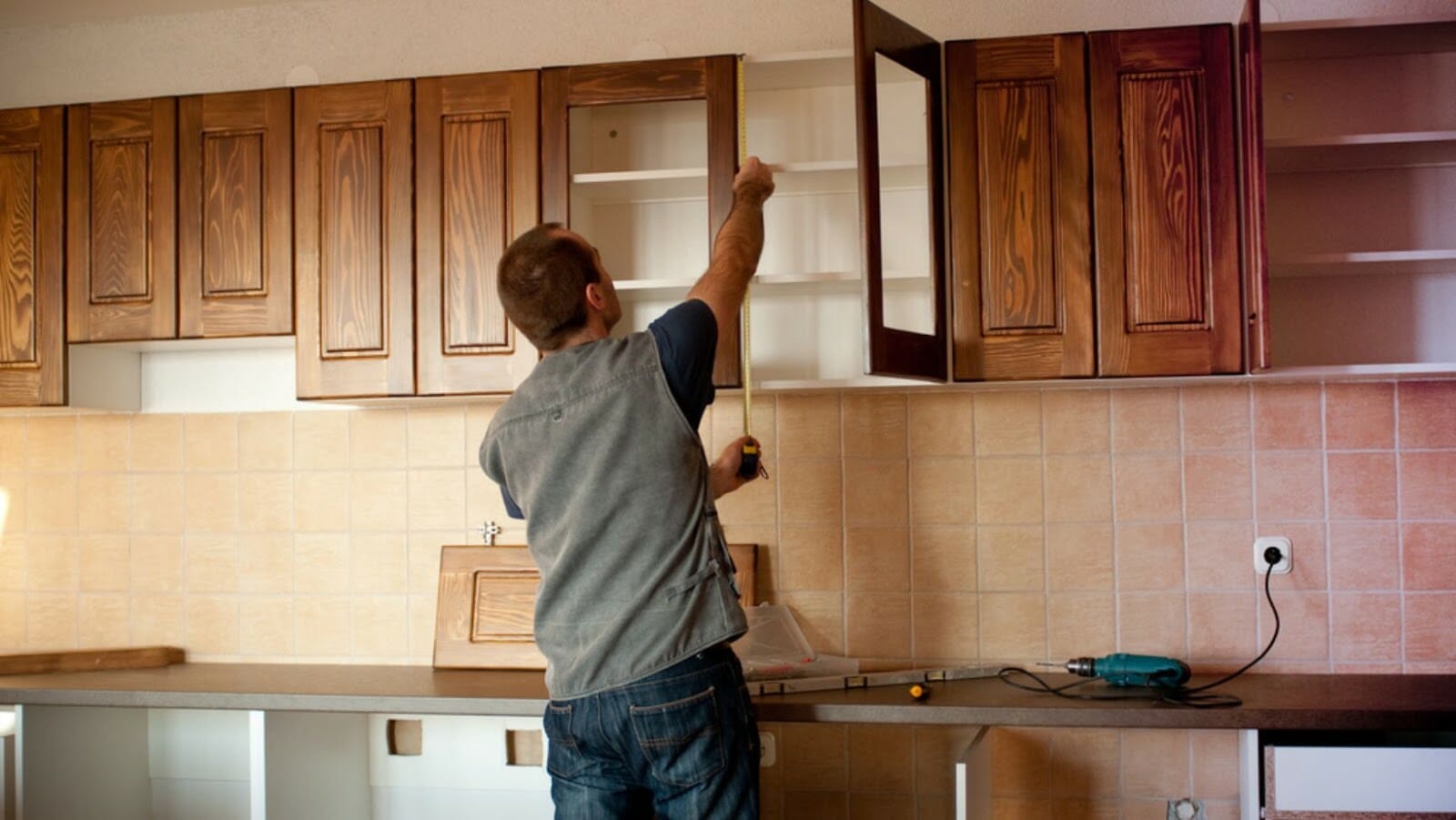 Your plans to renovate your kitchen don't have to hit a snag because of a tight budget. First, however, you must plan carefully and decide what to retain, reface, or replace.
Besides, a revamp doesn't have to be a complete overhaul. Read on to learn how to spruce up your kitchen with everything from copper range hoods to on a budget.
1. Update Your Cabinets
You can give your cabinets a new look by painting them, which is one of the methods that interior designers prefer the most. However, you'll need to sand and prime the cabinets before slapping on a fresh lick of paint. This process may take time if you have several cabinets, but it's simple and inexpensive. You can even try doing it yourself.
Refacing is another option. To add flair, you can change the cabinets' hardware parts, such as handles and knobs. Alternatively, consider replacing cabinet doors instead of the whole sections.
But if you want to replace all your cabinets, you'll need to pick the right type of wood species. Maple, an ideal hardwood for painted cabinets, is mostly white with occasional red-brown overtones. Its grain pattern is uniform in appearance.
Oak is a great choice too. It comes in a wide range of colors, including pink with red overtones and white. Because of its minerals, it features black, green, and yellow streaks.
On the other hand, alder has light brown and reddish undertones, with colors that include reddish brown and yellow. It also displays a soft, straight grain that's even-textured. If you want cabinets in a dark and warm tone, opt for select alder woods.
2. Maintain Existing Kitchen Layout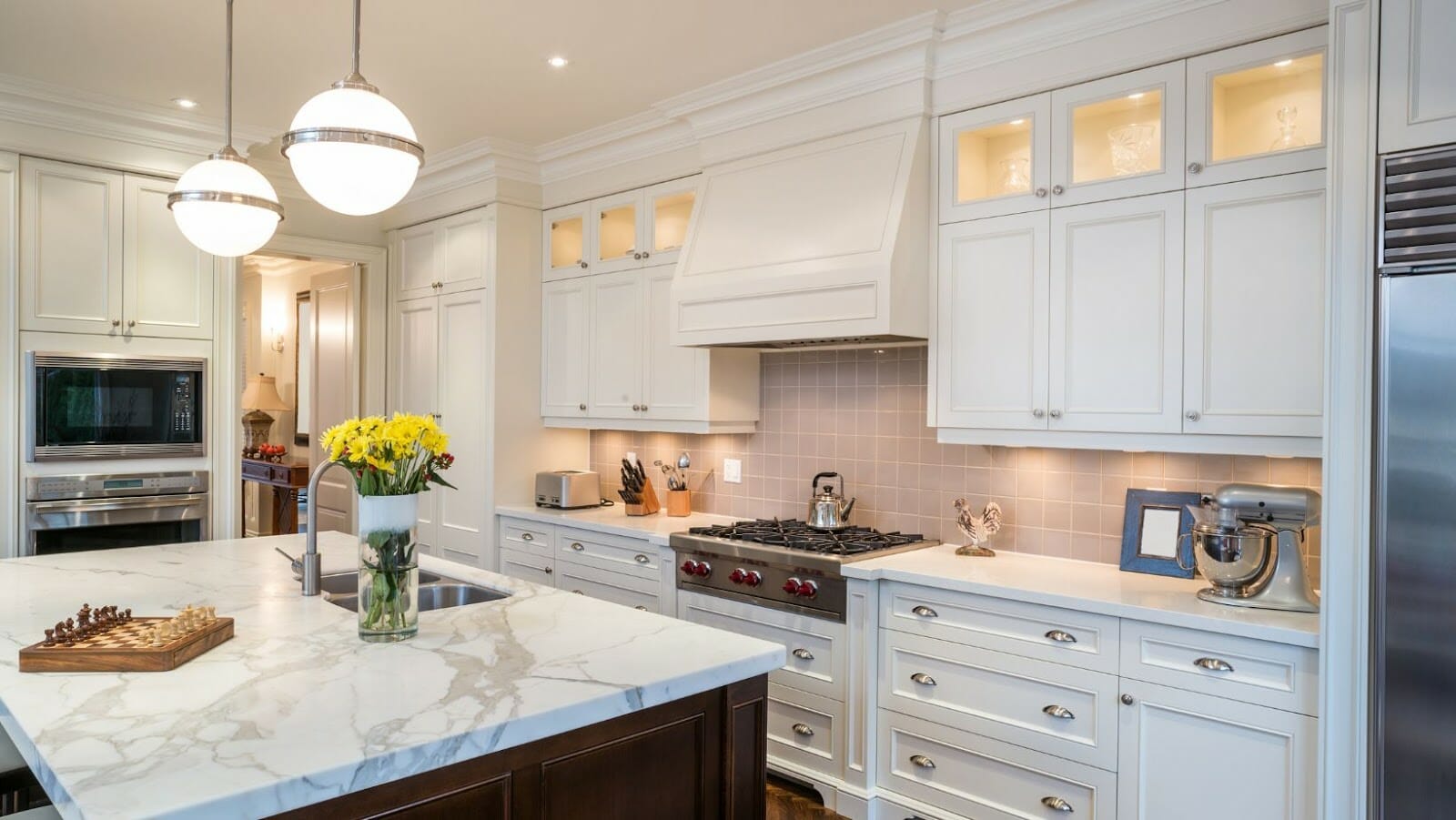 It's better to keep the existing kitchen layout to avoid additional costs. For one thing, changing the kitchen layout will be expensive since you'll need to reposition appliances and fixtures to fit the new design. For instance, a dishwasher will be moved somewhere else, so the plumbing and electrical systems must be adjusted as well.
New pipes and electrical wiring also mean drilling holes in your walls and floor and acquiring the necessary materials to repair these areas. You'll have to hire a plumber and an electrician for this, which will only incur extra expenses.
Moreover, kitchen layouts have varying space requirements. You might end up with a smaller space after renovating it. For example, a U-shaped layout isn't ideal for a small kitchen because it features three high walls of cabinetry and appliances that surround the area, reducing floor space and making it feel cramped. So, the revamp will feel more like a downgrade.
However, you can still reposition fixtures that have a central point, such as moving your dishwasher from the right to the left side of the kitchen sink. This kind of setup won't require a different plumbing fitting.
3. Perform Some Of The Tasks Yourself
When remodeling your kitchen, leave major tasks, like installing wood or tile flooring, to experts. But there are some tasks you can do yourself, such as installing baseboards and changing electrical outlets, switching light fixtures, and painting the interiors.
To prepare, you can gather extensive research materials or check out online resources and seek assistance from your local hardware store. Plan your schedule too so that you'll have time to complete some of the work on your own.
4. Give Your Kitchen A Paint Job
Sometimes, the kitchen may not need extensive work to make it look new. If your kitchen walls look outdated with paint peeling off but remain sturdy, you can paint them. You can also brighten up other kitchen elements, like the ceiling, cabinets, and door frames.
The paint color you choose will depend on the style you want to achieve. Blue, white, and orange pair well with a contemporary kitchen while deep and natural colors, like green and gray, suit a rustic kitchen.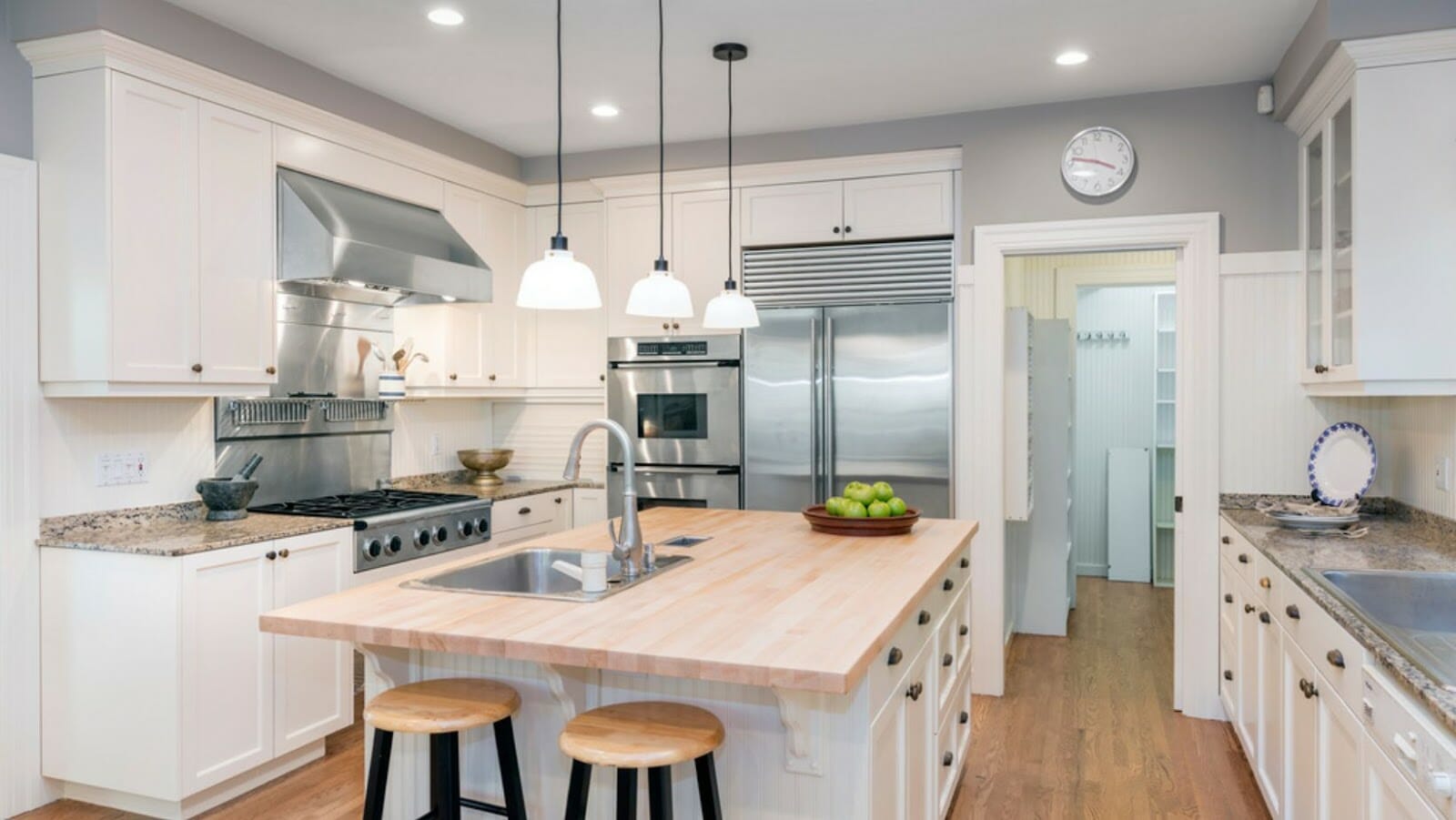 5. Consider Open Shelving
Open shelving is a reliable and cost-effective approach to make your kitchen feel open and airy. You can add open shelves to unusually shaped spaces. For instance, wooden shelves on a half-wall or a slanted roof take up less space than cabinets but provide more storage areas that you can use for keeping extra cups and glassware. Furthermore, open shelves made of reclaimed or stained wood give off a rustic vibe, perfect for a farmhouse kitchen.
You can even build a simple but lovely coffee bar with just open shelves. All you have to do is install a couple of frames above your coffee maker.
Conclusion
To renovate any area in your home, you need a budget. But that doesn't mean you have to spend a lot. Even with a tight budget, you can turn your kitchen into a dreamy space by simply going for affordable solutions like improving your cabinetry.
About Author